The mother and daughter bond is truly special. You know how people say, "like mother like daughter?" It couldn't be more apt. Daughters take after their mothers because growing up, they have an amazing companionship with each other. Not only do mothers inculcate the same values in their daughters, they grow with them. And as time goes by, it becomes less of mother-daughter relationship and more of an intense friendship.
Let's explore all the reasons why the bond between a mother and daughter is the strongest:
1. Your mom bears with all your nakhras while constantly reminding you "aik din saas tumhay seedha kerdegi"
2. You have to drag her to bed if she's feeling a little sick because you know she won't ever admit that she's in pain
3. You grew up hosting personal cooking shows with your mom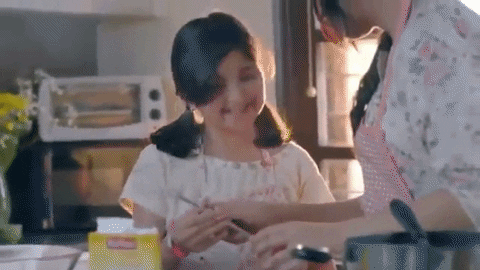 4. But whenever you want to take care of some chores, she would find the weirdest excuses
5. She will tell you that a lot of pouting makes you look like a machli
6. But ammi is the first to remind you that you're a star
7. You feel like it's your moral duty to tell ammi that she doesn't have to check-in on Facebook every time you go out 
8. You both go shopping together and serving as each others' personal stylists
9. And while you get embarrassed in the process, she always haggles and gets the best deals
10. She makes you wear a shawl over a t-shirt and jeans because she's worried about logon ki gandi nazrein 
11. Mommy dearest totally force-feeds you but still tells you that you're gaining weight 12. She would tell you to fix your face, fix your cupboard, fix your grades but tell everyone else how you're the best daughter ever 
13. It's your mother's personal mission to inquire every detail whenever you go out because she's just that overprotective of you. 14. You both have, at some point, worn coordinated outfits
15. You can mostly get away with a little badtameezi, with her
16. Asking questions like, "apko abbu se pehle koi pasand tha" aren't awkward at all
17. When you're experiencing crazy period pains, she tells you, "bachay kesay paida karrogi?" but is the first person to get you a hot water bottle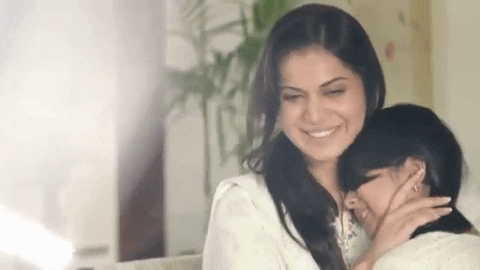 18. Ammi is by your side when you're asking for ijazats from abbu
19. Even if you don't confess about your newest crushes or heartbreaks, your mom always knows something's up
20. But still lends an ear whenever you wish to open up
21. Your mom has always believed in you and that's the reason you are where you are today.
Celebrate your special bond with ammi, it's definitely worth cherishing.
Cover Image via: Dawn.com
This post is sponsored by Rafhan.