Burger: By-products of the western yahoodi saazishein that speak English fluently, wear designer brands and are the butt of all jokes as far as their accents are concerned.
Mostly found in and around the city of Islamabad.
People are quick to bring out the "burger" card whenever there are city wars or otherwise. All jokes aside, there are shit tons of perks of being a burger. Here we go:
1. You can get away with being rich and stupid by having two Redbulls per day.

Yeah man, I totally chugged a couple Redbulls and I'm so pumped RN OMG.
2. You can check in whenever you eat out because people accept that kind of shit from you.
There's a new restaurant in town everybody is raving about? Not only must you be seen there, you must be seen there, you must leave a footprint while you're at it.
3. You can post the same photo on all social media platforms cuz you're a burger and you can get away with it.
Bitch, I'm fabulous.
4. You can talk the big talk about piracy and walk it too since you can afford high-end streaming accounts like Netflix, HBO and etc subscription.

Netflix and chill, anybodyyyyyy?
5. What is music without Spotify? No, really.
6. Justify your expensive makeup with stuff like "I don't compromise on skincare"
"Meri skin bohot sensitive hay."
7. Your Instagram bio is "travel enthusiast" or "wanderlust" because money is no object. 
Summer in Istanbul, Winter in Bali.
8. Words like paleo, kale chips, air frying, lentil chips, green smoothies, gluten-free shenanigans feature your weight loss shindig.
Goop? Hell yeah.
9. You can be dead honest without giving a flying f*ck.
"I'm just very straight forward, yaar."
10. Your general knowledge is pretty high and vocabulary is full of valaiti pop culture references.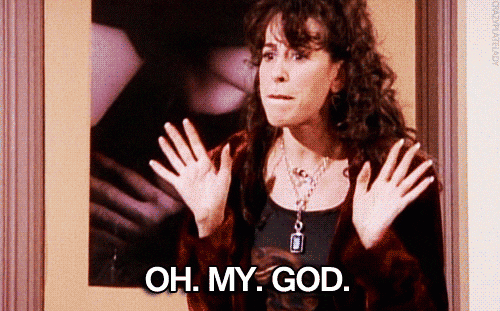 "Chandlerrrrrr."
11. Decision making is a lot easier.
12. You love celebrating milestones with customized cakes and making everybody's day with "just because" presents and care packages etc.
13. If you've gotten expensive presents, it's obviously worth making collages of with #blessed and #friendslikefamily and #sayMA
Most importantly, you keep doing you, dear.
Don't give a f*ck about these butthurt peasants. They either wanna be you or they REAAAAALLY wanna be you.