Picture this: It starts off with the camera follows a man sitting legs crossed awkwardly in a formal setting, his mother on the right, dad on the left – is this a drawing room? YES. It is your typical desi rishta setting. The girl's sister is in the corner, peeking in. She lets out a little giggle and nudges the poor bride-to-be in question. She walks in with dupatta draped over her head. There's a tray full of chai in her arms. The rishta aunty sizes her up, top to bottom, giving full report to her son just with her eyes.  Random, awkward, queasy conversation follows through in the room. And there you have it, folks. Every Pakistani ad ever (and reality is no different)
So, you can imagine our surprise when we saw this particular Shan ad flip the mood, just a little.  
Why not make the guy go through the situation where they're sized up from head to toe?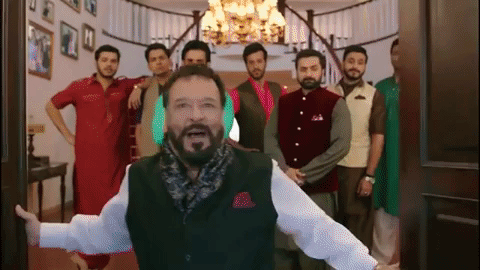 Why not make the damaad-to-be try to impress his potential sussar?
How about trying to impress the girl's family, for a change?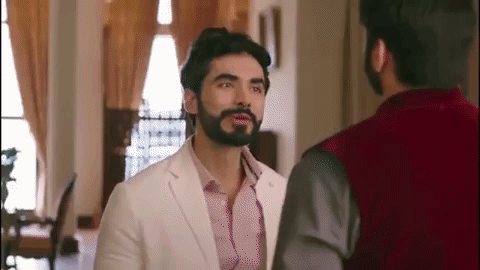 And why, oh why should only women be asked about how gol their roti is?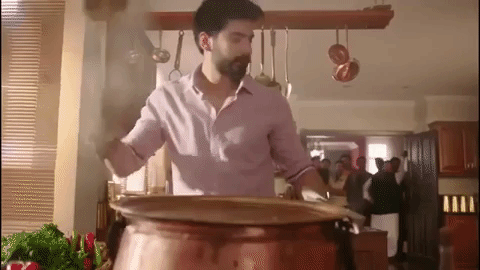 And did we mention the ad film has been directed by none other than Imtiaz Ali, the maestro behind "Jab We Met" amongst other top notch Bollywood films? Yep.
For finally putting men in the kitchen, Pakistanis have been appreciating Shan's latest creative innovation after previously exploring a Chinese woman's experience in Pakistan and the iconic two brothers spending Eid away from home.
Here are a few reactions:
People were happy about no "saas bahu drama"
They thought the ad broke several boundaries
And sent men to the kitchen without it being a big deal
In fact, men who cook are all the more attractive *ahem*
A lot of people seemed to notice how there were no women in the ad AT ALL.
People with a keen eye on marketing seemed to notice the creativity in particular:
Because…why should only women be forced to "fit in" with her future in-laws?
Watch the ad film now:
What did you guys think about the campaign? Did it break barriers for you? Are you going to be making sure your husband-to-be knows how to make some kickass biryani? Let us know in the comments section below.
---
This post has been sponsored by Shan Foods.