With the mercury taking a much needed downward turn and the sun starting to play coy, you know it means only one thing.
Source: 91x
Here's what happens in Pakistan when the days get shorter and the nights get colder.
Orange becomes the new mango
Thankfully we live in a blessed country where each season has its own delights. We'll happily munch on some oranges for a few months because we know that mango season will come around again, eventually.
You start wearing socks with your slippers
Let's face it, your home slippers are probably the most comfortable thing and you can't live without them. The downside is that wearing them in the winters will give you frozen toes. But we're a smart species, so we wear socks with them.

Source: The Daily Buzz
Ami makes you drink yakhni
Admittedly, it keeps you warm. Too bad if you don't like it, Ami's gonna put you on gun point till you don't swallow every drop.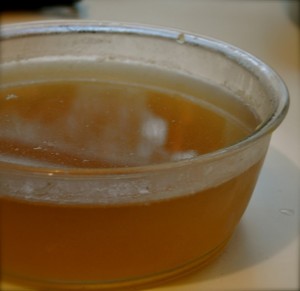 Source: Pakirecipes
Shawls become the uniform of the nation
You wear this versatile garment everywhere. Sitting with family? Shawl pehno. Going out with friends? Shawl pehno. At a mehndi? Shawl pehno yaar.
Everyone starts piling up clothes… on themselves
It's a sorry time for those gym lads trying to show how fit you are because with all those layers you're going to have to wear, you look more like the next Altaf Bhai than the next Fawad Khan. Rather than having multiple tires, your body is just one big tire.
Source: Playbuzz
When you think the person wearing a t-shirt is crazy
It's not just you who thinks it's crazy to walk around in a t-shirt in 8-degree weather. Even your dadi knows that the guy is crazy when she asks "edda dimagh sahi hai?"
Source: cbsnews
It's too cozy to wake up, even after a couple of hits from Amis heel on your head
The bed's your best friend in this weather, or probably any place that's soft and warm and cozy and zzz… oh sorry I dozed off for a sec, in my warm bed, right there.
It's like the blanket is your mom's warm lap of love.
You become best friends with your heater
In this weather, you have to have break up with the AC and quickly become besties with your heater so you can be warm and toasty. The alternative is frozen toes and you don't want that, do you?
When mornings are much more of a problem than usual
Need to get to school? Late for the early morning meeting? Well, tough luck buddy you're gonna be late, its gonna take you a while to get those 50 layers on and that bed of yours – the one that feels like your mother's lap – will keep calling you back.
The fog takes over your life
With everything being covered in a blanket of fog, it would make sense for schools and offices to shut down instead of making us all put our lives in danger. They have snow days in colder countries where everything gets shut down if it snows, we need fog days!

Source: meme center
You smoke fake fog cigarettes
Admit it, you've all done this, you've all tried to show people how badass you are.
Your nose runs faster than Usain Bolt
This weather can get disgusting, at times. So many runny noses!

Source: Toptrolls
You see the face of the sun less than you see Na-Maloom Hussain's
The sun becomes a rare sight, so you switch the TV on and find Mamnoon Hussain.

Source: First Post
You crave those garam paani showers that don't always come to you
Those warm showers are just to good and you can't wait to get into them. The only problem is you take so long there isn't any water left.
Source: Quickmeme
The shaadi season gets into full swing
Although nowadays you have weddings all year round but jo baat sardion ki shaadi ki hai woh aur shaadi mein kahan. Literally everyone around you seems to be getting married as if times running out during the winters. The first two or three are actually even fun, after that? LANAT TO EVERYONE.
And those get togethers with friends that you wish never end
Friends+ winter= Bonfire and BBQ.
You think you're saving money, only to realize you're still in loss
Ahhh the AC's are off, that cools down the electricity bill. But wait! The heaters aren't being run by a hamster. Your money is now just going from WAPDA to Sui Gas now.
Source: Quickmeme
And then…
You start praying for summer to come back
After the initial excitement of getting to drink hot chocolate every day, eating as much as you want and getting toasty in front of the heater, dies down… you resort to grumbling and praying for the winter season to end.
Source: Buzzfeed