As the World Cup will FINALLY come to a close this Sunday,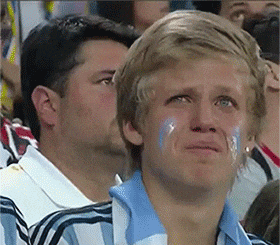 It seems that Cricket is coming back into the light once again.
Our boys in green hit a record score in the final of the T-20 Series on Sunday against Australia with Fakhar hitting his career best and alongside his teammates, defeated Australia by six wickets.
Suffice to say, it was lit.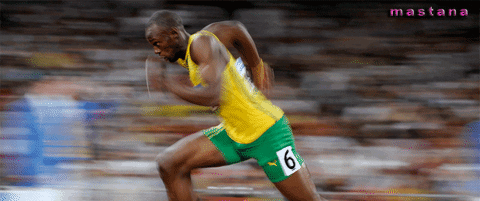 And it seems our neighbors noticed too, however it didn't turn out to be the best thing for them.
Former Indian Cricketer (and legend) Mohammad Kaif praised the Pakistani cricket team for their performance in Zimbabwe and unfortunately, was horribly trolled for it.
Well done to Pakistan on winning the T20 series final against Australia. Great innings from Fakhar Zaman , looks a big match player.
Congratulations #PakvAus

— Mohammad Kaif (@MohammadKaif) July 8, 2018
Like, really horribly.
People all over Social Media in India went OFF on Kaif, calling him a traitor for recognizing Fakhar's efforts.
Ye ummid nhi thi tumse jaag gya tunhara pakistani pream @MohammadKaif

— Priya Prakash Varrier (@Priyavarrier08) July 8, 2018
Talk about a touchy topic.
Aap Pakistan se ho? Yadi ha to plz tell me bout ur cultur environment and news me to harjagh terrorists terror bom blast whgera whgera. Sabse acha Kya he Pakistan me, yadi me ghumne aau to kha Jana chahiye sabse pehle mujhe? Plz btao I just want to know bout pakistan

— Nitish Jha (@njha641) July 9, 2018
Lmao, this guy was pretty badly trolled:
Lahore, the cultural capital of 🇵🇰. Don't miss the food there.&Pakistani truck & rickshaw art is a must see.also Islamabad, its Modern & Green city.Go to northern KPK,Gilgit baltistan.Those r amazing places with high mountains,beautiful valleys,breathtaking lakes,cool weather.

— M.Hamza Younus 🇵🇰 (@HYhere_) July 9, 2018
I would like to suggest you Naran Valley,Gilgit,Chitral,Swat Valley,Kashmir

— Shakeeb Arsalaan (@shakeebarslan07) July 9, 2018
Wait………….

bhakat aa rhe hai aap ko Nationalism sikhane 🙄

— RoflKher (@Roflkher_) July 8, 2018
400 chappal maro ees pakistaan premi ko

— Arun K. Pathak 7992478173 (@Arun_Pathak_1) July 8, 2018
Pakistanis, on the other hand, were grateful for the praise and appreciative of the love.
Thank you for showing your love for cricket Muhammad Kaif. Thank you from whole Pakistan. Live long.

— Ali Zeeshan (@AliZeeshanLive) July 10, 2018
You Beauty Sir Muhammad Kaif
Thanks for Supporting Fakhar

— Sharjeel Akram (@sharjeel_jeela) July 9, 2018
Muhammad kaif thanks you are an star for not the people u deserve we knw muslims in india are extremist specially against muslim bro but we have this pain same as u have inshAllah 1day they wld understnd ur patriotrism for india ..thanks for tweeting

— Akeel Gorar (@Akeel_Gorar33) July 8, 2018
Nothing but love for Kaif and his praises.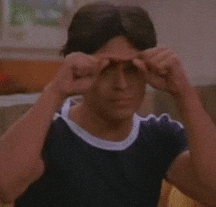 You'd think that in 2018, with all of the other issues we have in the world, people wouldn't care about one cricketer appreciating the game of another cricketer. In fact, if Kaif was praising any other team in the world, this wouldn't even be a thing.
No? What do you think? Were you offended by his praise? Have Indians been overreacting? Would we do the same? Let us know in the comments below! Love you.
---
Cover photo source: ABC