Disclaimer: I'm team support local cinema & all that jazz but there were severe issues with the Verna plot, storytelling, the editing, the production & the fact that the audience actually laughed during a film playing with such serious themes.
Amidst all the hype, promotions and all the media appearances by actors, Verna had all the makings of another Shoaib Mansoor masterpiece. The director's reputation precedes him, what with his stellar track record of producing films with actual substance like "Khuda Ke Liye" and "Bol", often playing with uncomfortable yet progressive themes. This product, however, fell short of it's promise. Let's jump right to it, shall we?
There was serious dearth in character development where the protagonist, her husband, the family dynamics – everything is thrown all at once or not at all.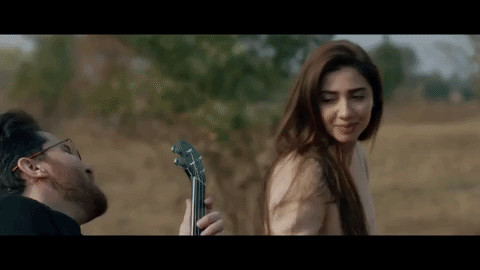 The first 20-30 minutes of the movie are loosely strung together without any real work done in setting the tone for the film. With reckless details about the happy couple's life pieced together in a tell-tale tone, an abrupt springing of the kidnapping and the husband's plight with Polio only added to justify his "masculinity so fragile" persona.
It's absolutely problematic to show the house in absolute calm when your wife/bahu/daughter has been kidnapped and it's fairly obvious that she is being raped that very second.
This calm translated into the audience which never really got a chance to experience the magnitude of the situation. The characters feel like they're 'acting' more than depicting real circumstances with the protagonist's mother casually saying, "bhool jao. Aisay samjho ke kuch hua hee nai" upon the victim's return.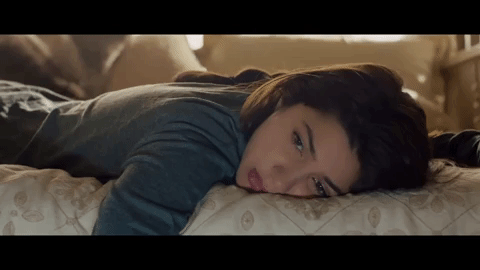 Soon it became fairly obvious that the film makes little or no effort to present authentic female experiences and in the creative process of scriptwriting, Shoaib Mansoor took little or no help/counsel from his female counterparts. The build-up is almost mechanical and instead of humanizing the victim, the archetype rape victim was forced to become a strong survivor who needs no emotional support, no therapy and seeks to confront her family members instead of leaning on a shoulder to cry.
At one moment you were forced to feel real angst at her pain until something unnecessary and non important was thrown your way – the scenes had no real flow, with attention to useless details.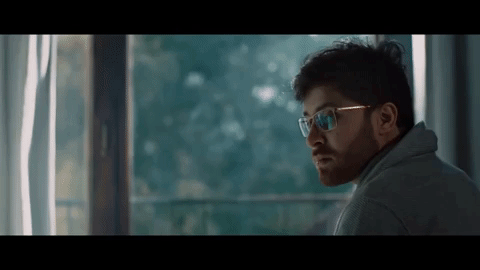 The fact that there was no actual screen time dedicated to what Mahira's character was going through translated into the movie itself where more screen time was given to her husband's pain (two whole songs and countless mentions) instead of her own bruises. The husband was shown in absolute misery and in the middle of all this colossal mess, mental health wasn't even handled correctly when the said therapists' only contribution is to "avoid physical contact" with said wife instead of helping the husband understand his wife's pain.
The masterful storyteller that Shoaib Mansoor has been dubbed till date fell short, with the story being handled without the right sensitivities or simply lacking depth.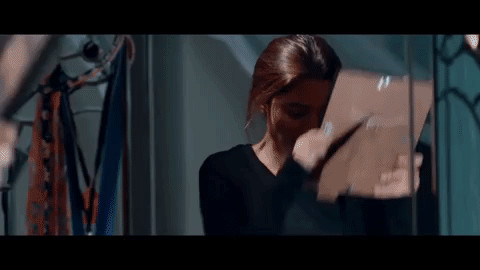 I don't know how I feel about Mahira's character taking matters into her own hands, going back to the rapist to "collect evidence" for a rape kit examination.
That, to me, is more entrapment than rape and one where two wrongs can infallibly never make a right. It wasn't digestible for the audience. And again, the very emotion that was lacking from the get-go seeped in.
It's a little immature to expect a rape victim confronting her rapist alone to 'seek justice' all within the short time frame of 12 days without any real support system. The character became more of a portrayal of a male fantasy rather than a victim fallen prey to an emotionally and physically scarring experience.
It breaks my heart to have a film that tackles such strong emotions and witness the audience merely laugh it off. The end became almost entirely pointless with the character resorting to extreme measures of murder when the system fails. It's fantastic to attempt to take the "Kill Bill" route here but not one that I'm willing to endorse just yet.
What Shoaib Mansoor did get right were accurate depictions of the fragile male egos, the hidden shame, victim-blaming, the wadera culture, power politics and revenge rape.
Even the scene with the mufti sahab on national Television talking about how the protagonist dresses addressed the infamous "unwrapped lollipop" reference. That scene was reminiscent of Qandeel Balouch's Tv appearance.
I am particularly fond of Mahira's "Hell-Hath-No-Fury" depiction.
The powerful scene where she goes back to the bathroom and throws in a few punches at her husband after being hit gave me life. I was like, YAAAAAS QUEEN.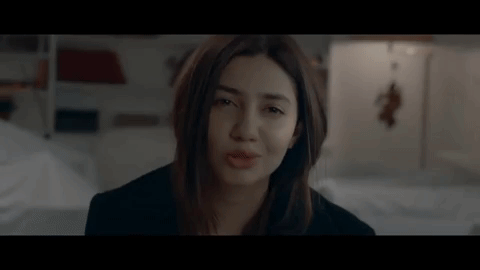 But the ultimate trouble was it's apparent lack in execution, more often than not.
The casting was spot on, with Zarrar Khan accurately embodying the sexual predator meets rich, spoiled brat character. Haroon Shahid falls perfectly within the "weak" husband scenario and while the role was almost made for Mahira Khan, she delivers just enough when you want her to exceed expectations.
All in all, an effort that deserves to be lauded, especially in the nascent stage Pakistani cinema is currently in.
If anything, this is a classic example of how far our directors need to go in order to re-tune the 40-minute soap mindset translated to a 2-3 hour film productions. Our soaps are brilliant with their execution in storyline, our films have yet to catch up.  Also, as a side note, why did the movie not come with a rating? With 10 year-olds watching scenes of rape and suicide? It's just not right.
Regardless of my personal issues with the film, the very fact that we're having dialogue and conversation about the subject matter is ultimately a win for Pakistan. Kudos to the cast and crew!
Have you watched Verna yet? What is your take on the film? Do you agree with my review or have a difference in opinion? Let us know in the comments section below.
---
Cover Image Via: Hum Films