Anyone who follows the political scene of Pakistan will be well aware of Reham Khan. Anyone who follows the national gossip scene in Pakistan would still be well aware of Reham Khan. With her infamous remarks and not-so-subtle political views, Reham has recently emerged as the hot topic of Pakistani discussions lately.
She has been sparking massive outrage due to her unpublished book.
The book they do not want you to read and why https://t.co/4CP3H7vhWR

— Reham Khan (@RehamKhan1) June 6, 2018
Reham Khan managed to anger A LOT of people across Pakistan with her yet-to-be-released literary works. She made allegations against numerous PTI members. And she's been receiving flak left, right and center.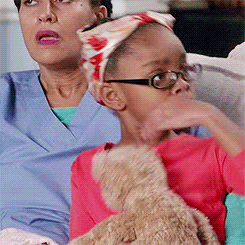 She even claimed recently that she doesn't want to be compared to Jemima.
And now…well, she shared this:
So a while ago I was offered to join a party. I said I might not be able to cover my face but I could grow a beard..looks rather fetching on me. pic.twitter.com/URXyfJc0jL

— Reham Khan (@RehamKhan1) June 29, 2018
Hmm…
The general public was obviously NOT amused. People started making personal comments.
Jitni lame tweets aunty aj kl ap kr rhi hein kahi twitter se bhi talaaq na mil jaye ://

— Roman.🇵🇹🇪🇸 (@Romy760) June 29, 2018
And beard lovers stepped in, too.
Don't make fun of beard. 🙏

— Sheikh Abubakar (@bakarsheikh97) June 29, 2018
"Heartbroken" with 59 others.
Dil Torr dia
Ye apne Acha nai kia
Darhi ka mazaq urra k.

— Shzdrai (@Shzdrai) June 29, 2018
She does look kinda handsome?
You look impressive. Don't shave your moustaches next time.

— Murtaza Shibli (@murtaza_shibli) June 30, 2018
With that being said, the rightful owner of the photo was utterly confused. So Mufti Menk – yes, THE mufti Menk – clapped Back!
I've never visited Pakistan and I don't follow it's politics but one thing I know is ilea laser clinic in Rondebosch CapeTown can sort out your issue…

— Mufti Ismail Menk (@muftimenk) June 30, 2018
LOL, you've got to admit, thora toh funny hai.  Someone get Reham some ice please.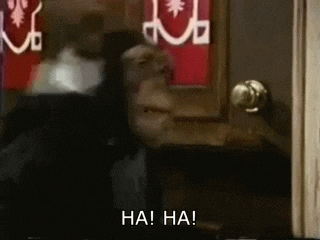 And, of course, Twitteratis went crazy.
— Nailah (@georgianlace) June 30, 2018
I don't know how you define "slow", but that was EVERYTHING BUT SLOW!
Mufti Menk isn't coming slow, hahahahahha 😂😂😂

— usama. (@iUsama719) June 30, 2018
LOL.
Mufti you are savage 😂😂

— Muhammad Usama (@usamaRasheed96) June 30, 2018
However, people were kind enough to invite him to Pakistan. 
Jokes apart, please do plan to visit Pakistan.
Myself and I am sure alot of other Pakistanis would welcome you wholeheartedly to our country.

— M.Omer Khalid (@MOmerKhalid) June 30, 2018
Yes, please. Pretty crazy stuff going on here. Let us know what you think about this classic burn.
---