The jadoo of food during Ramazan is indeed the worst form of kaala jadoo; the kind your mum thinks you're under when you want to marry your high school sweetheart instead of Phuppho Khalida ki beti. You just can't seem to look at anything without it instantly reminding you of something edible that isn't even remotely relevant. Is this the nazar lagna of food? Are those samosas actually jinns that are a part of who you are now? Seriously, why do I see flying samosas everywhere? Are you a samosa? Can I eat you?
Here are some instances that are likely to occur when your subconscious is ruled by the thoughts of iftari (seriously waisay, kya aap SURE ho ke aap samosa nahi ho?):
When you tune in to watch some good ol' Aamir Liaquat on TV and his cream-colored kurta reminds you of kheer with pistas on top.
Haan bhai, kaisa diya? (Shukar hai at least iss dafa aam nahi diya.)
When your mother gets mad at you for your life choices, inquiring "Kya tumnay zindagi say kuch nahi seekha?" except all you heard was "Seekh kebab".
Believe me, meinay zindagi say sub kuch seekh kebab. 
When you commit murder with your very own hands and you look at them with dismay to contemplate on your grave sin except your fingerprints start transforming into swirly jalebis.
Is it too late now to say sorry? Cause I want to stuff 350 jalebis into my body.
When you're on Instagram and you like Bobby's new vacation pics (btw Bobby ka paisa def' grows on trees) and all the hashtags in "#rome #vacay #meincoolhoon" start looking like waffles.
Yaar plx HotSpot chalo.
When you're at Khaadi trying to shop for a new jora except all the colorful patterns in their latest lawn collection morph into gandi waali bazaar ki fruit chaat (which is the yummiest kind, tbh).
Care to Snap-chaat that kurta?
When you listen to Daler Mehndi's iconic "Ho Jayegi Balle Balle" to distract yourself from the fact that everyone in your family looks like a samosa except OF COURSE now you really have to balle balle to some dahi balle.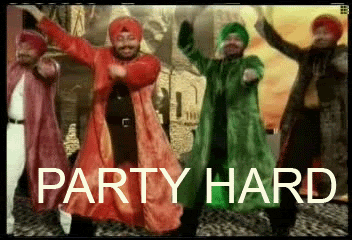 Gonna' shawa shawa into a shawerma too while I'm at it.
When your university mails you your grades and all the Fs you got only remind you that at least some good things still exist in the world, like French Fries and Falooda. 
Other delicious blessings include french toast, fish masala and Fawad Khan.
And finally, when you're reading your favorite belly-tickling articles on MangoBaaz and…SERIOUSLY MUJHAY DECEIVE NA KARNAY KI KOSHISH KAREIN AAP YAQEENAN AIK SAMOSA HI HAIN!!!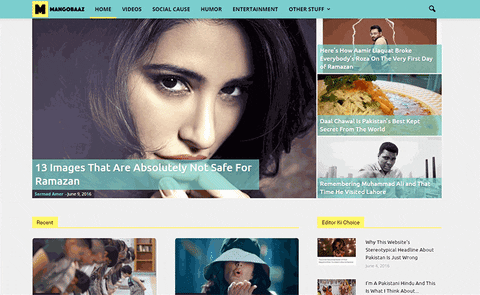 Brb going to jail for cannibalism.
Hope you survive the drought that is Ramazan, fries…I mean, guys. UGHHHHHH! *wipes tears with a saada naan*
---
Zarra ye bhee check karein: