Ask anyone and they'll tell you that dining out at restaurants is one of the most favorite pastimes of Pakistanis, regardless of the age group. Be it the weekday or weekend, you'll find restaurants buzzing with people from different walks of life no matter what city you're in; there's no secret as to why it's a thriving industry, albeit a pretty competitive one. While there are plenty of restaurants for one to try out and new ones popping up frequently, the process of finding restaurant information, reviews, directions, guides and other content isn't always super convenient.
To create a more convenient and enjoyable experience for people, we decided to develop a new app called Hungerist, which is sort of like a hybrid between Yelp/Zomato/Google Maps + food publications + Twitter.  And it's now available for everyone on Android and iOS!!! Or you can also just access it on the web.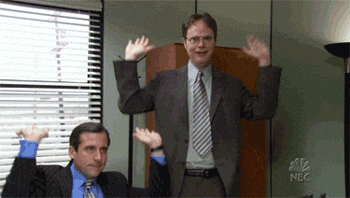 Here's what you do with the app so far (there are new features we're working)
Search for specific restaurants
You can search for a new restaurant a friend might have mentioned to get more info about it. Or, you could also just search for 'coffee' or 'pasta' to see what restaurants near you serve what you're looking for.  We're working pretty hard on the search feature to make it very easy for you to find the restaurant of your choice with little to no effort
See what's near you on a map or in a list
Often times, you're just looking for a restaurant that's close to you but you also don't want to go to the same restaurant you've been to multiple times already this month. That's why we have a discover section that allows you to see a map or a list of restaurants close to you.
Filter what you see
Sure,  you can see a list of restaurants near you now. But what if you want a specific type of restaurant? What if you want to find a restaurant that's somewhat healthy? Or what if you only want to see coffee shops that have a wifi??? Well, that's exactly why we have filters for your search 🙂
Find reviews or leave reviews that offer more details
Reviews are really helpful in helping us figure out where we should and where we shouldn't eat. But there's a problem with a lot of the reviews we leave online: they're very basic (or in some cases a rant against something someone at some restaurant did which has nothing to do with the food). Our goal is to introduce a review format that was more holistic and useful which is why Hungerist reviews are based on 5 different criteria.
And to reward users for leaving reviews, we're also building a rewards program
That's right, for leaving reviews that other people will find useful, you'll be able to earn points that eventually unlock rewards at our partner restaurants (the feature is in the works and should be available soon).
Read about what happens in your city's dining scene
In the FoodLog section, you can see articles and guides about what's happening in your city with regards to dining. New restaurant opening up? Hungerist will let you know. Looking for the best Chinese restaurants in your area? Hungerist will have a guide to Chinese restaurants.
Major Update!!!
You can now also find menus for different restaurants in Hungerist. Just go to a restaurants profile, and you'll be able to see what a particular restaurant has to offer before going there.
Happy eating!!!
Be sure to leave some reviews 😉