A lovestruck husband decided desperate times called for desperate measures. His wife had left him, moved to a different country. It was time to take matters in his own hand and so, he thought of a rather unconventional grand romantic gesture to get his ex-wife back.
He decided to… ummm…. HIJACK A PLANE
What to do when the Hijacker has a bomb vest? A: Scream, B: Run, C: Take a Selfie? Im going with C. #EgyptAir pic.twitter.com/1vAeJNL4iF

— Charlie Kenward (@Kenners_mirror) March 29, 2016
That's right.
Ibrahim Samaha, a full-time university professor and part-time hopeless romantic, hijacked the plane en route Cairo, claiming he had a suicide vest on.
He probably took inspiration from these other extreme lovers:
So I know it's real. But you dont know who started that. #EgyptAir pic.twitter.com/F2WvuXSMGM

— Rabail (@Ereshkigaal) March 29, 2016
He thought of this brilliant plan and full-on executed it as he walked in undetected aboard an Egypt Air aircraft.
Meanwhile, security at the airports of Egypt. #EgyptAir pic.twitter.com/qBTEdLmQj7

— Snober Alan Abbasi (@snobers) March 29, 2016
Women all around the world told their bae:
"Hijack me like one of your French planes."

— Atiya Abbas (@AtiyaAbbas) March 29, 2016
As details later unveiled, the man wanted to deliver a letter to the love of his life.
An investigation into the Egyptian postal service efficiency should be opened. No one should have to hijack a plane to deliver a letter.

— Michael Horowitz (@michaelh992) March 29, 2016
Maybe he didn't know you could send messages through a kabootar
Or the good ol' paper plane
A Bollywood director somewhere is definitely getting excited
Guy hijacks an #EgyptAir flight.
To give a letter to his ex-wife.

"Hate Story 4"
A Vikram Bhatt film.
Coming soon to a theater near you.

— Akshar (@AksharPathak) March 29, 2016
Syed Noor would probably take credit for this one, too.
The question is…
hmmm i can't imagine why this woman had to move to another country #EgyptAir

— Stay Broke (@SubMedina) March 29, 2016
All the majnoos have a new bar to meet now

Now all we need to do is to add the line "I'd hijack an airplane for you" to the chorus of @BrunoMars' 'Grenade'. #EgyptAir

— Nigel Britto (@NigelBritto) March 29, 2016
This story has proven that hijacking a plane is easier than keeping a relationship together. #EgyptAir

— Chris McPhail (@ChrisRGMcPhail) March 29, 2016
My ex better be glad I didn't pull any of this shit #EgyptAir

— Sarkhaíl Khan (@Sarkhail7Khan) March 29, 2016
Guess everything is fair in love and well, creepy obsessions.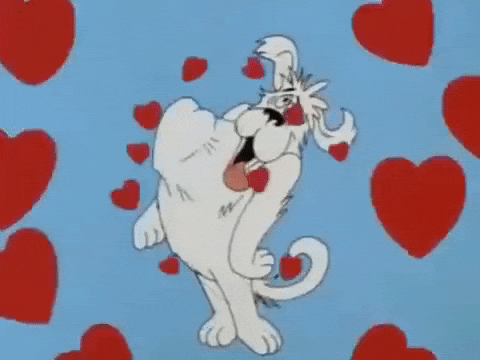 Word of advice boys, honestly, don't try this at home.
---
Zarra ye bhee check karein: