Choti eid is kinda, sorta special. Scratch that, it's really special. After a whole month of steadfastness, rozay, bhook, piyas and shaitan in the jail – everybody is ready to be a glutton and let loose. Saiwayyan, some halwa poori, getting mehndi and chooriyan and indulging in some cousin chilling / family bonding is real with every Pakistani ever. Different things are special for different people but in the end, it's about spreading love.
Just in time for Eid, we teamed up with Cadbury Dairy Milk to explore our childhood memories of mithaas filled Eids. First, we asked team MangoBaaz to share their favorite Eid memories.
Ali Gul was upset ke ab eidi lenay ki deni perh jati hai.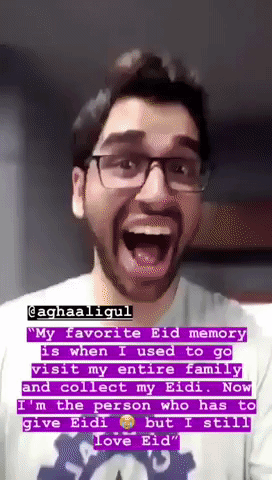 Biya reaaaaaally enjoyed casual chilling with her cousins and being out all night this one time.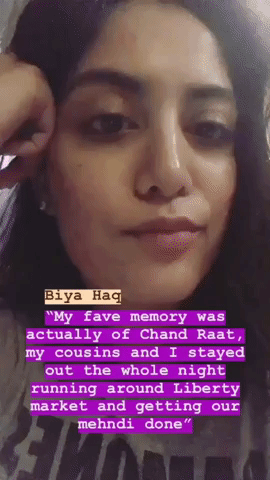 Iman and her mama had a secret tradition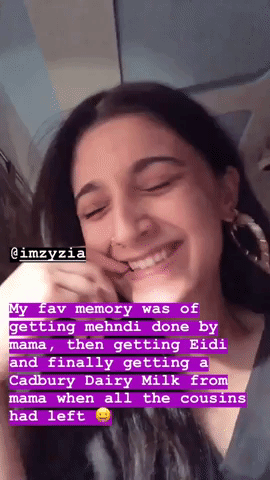 Naveed talked about his strong kurta game.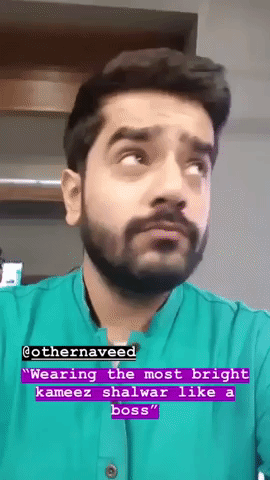 Haadia shared a very smallpox-y story from her childhood that she still laughs about.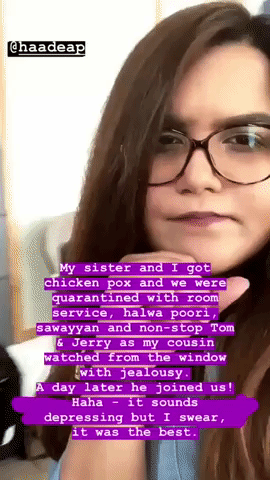 Ather loves hanging with his Hindu friend.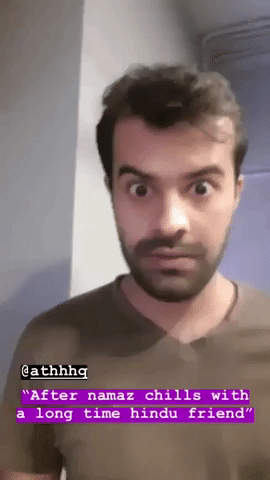 Sinwan admitted to her love affair with saiwayyan.

Shah likes being presentable.

Sajeer loves how her family celebrated Eid, especially with her mixed roots.
Daniyal just needs an excuse for some bear hugs from abbu ji.
Alveena just does it for the keema.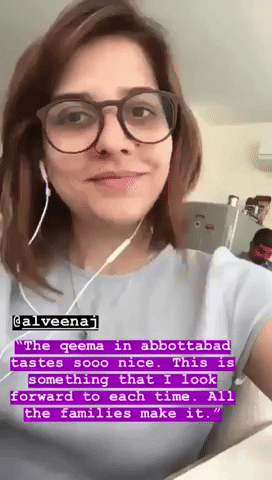 Arslan reminisced about being the annoying kid who wouldn't let anyone sleep.
Then we asked you wonderful people, and the messages poured in with your favorite memories
Playing games without load shedding – hell yea.
Eid wars…
EXTREME EIDI EXPEDITION
THIS has happened to EVERY SINGLE PERSON.
Impromptu trips with the fam are always welcome:
…With a little bit of an adventure:
Twinning in the best way…
Family dinners which are always SO FUN
This thoughtful little family that basically stole the whole show.
Some Cadbury Dairy Milk, perhaps?
Our valaiti friends also chimed in…
Spending time in remembrance of those who aren't with us anymore…
Memorable "khuwari"
Every student's dream:
Eid is surely the best time of the year to get together with family and friends and just…make memories. So, don't forget to spread the joy, share some Cadbury Dairy Milk and relax during the best long weekend of the year.
Eid Mubarak, everyone! And don't forget to share your favorite Eid memory in the comments section below.
---
This post has been sponsored by Cadbury Dairy Milk. #cadburyeidi #kuchmeethahojay