Netizens of the country have passed the verdict: Cyber crimes bill is draconian, representative of the stone age and suppresses freedom of speech. The timing is awfully odd, too – what with the certain Panama papers allegations still in the air. We felt the same way when YouTube was banned and that tantrum took five years to resolve.
Just in case there is a future where Cyber Crimes Bill is passed, here are some very important scenarios you need to keep in mind.
So let's get started: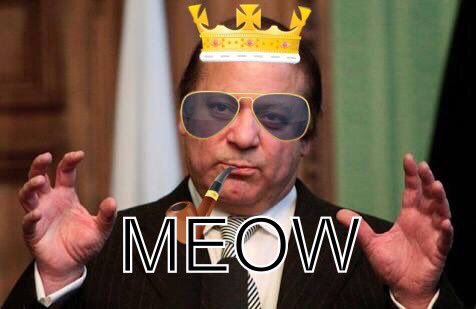 1. Let's start off with the most obvious one, shall we?
Will the Cyber Crime Bill protect my jokes I post on the internet? Does it cover copyright infringement?

— Junaid Akram (@june_aid) April 14, 2016
2. But what about all the likes on his post?
*Makes viral meme*

Gets 1200 Likes, 875 Shares and 2 years in jail. #CyberCrimeBill

— Ranting Pakistani (@RantsPakistani) April 13, 2016
3. Will this guy be able to live tweet his jail sentence?
thank you #CyberCrimeBill for providing us with an opportunity for a twitter meet up… in jail.

— Kashif (@therealsnorky) April 13, 2016
4. Can putting up a Sunny Leone wallpaper on your cellphone put you in jail for vulgarity?
Changes in cell phone? Like I can't change my theme b/c it can land me in jail for 3 years? #ZHKCyberCrime pic.twitter.com/xkM1AELyd1

— Kamil Khan Marwat (@KKhanMarwat) April 15, 2016
5. What if you sent a message to someone by mistake and they complained before you could text them "Sorry, wrong person"?
Section 21: Sending an email or message without the recipient's permission will become an offence. #CyberCrimeBill

LOOOOOOOOOL

— Rangeela (@HaddiPasli) April 13, 2016
6. Can you be put in jail if you send a text to your own self without your consent?
Under the #CyberBill you need consent to text message someone.

HAHAHAHAHAHAHAHAHAH

PAKISTAN, SOLVING LAST SEEN PROBLEMS LIKE NO ONE ELSE.

— SkinnyCanWrite (@TwoTwoAlys) April 13, 2016
7. Can you ask any questions on the internet?
Since criticizing armed forces and democracy is banned, can we ban kaddu, touri and karele too, while you're at it? #CyberBill

— Khan (@NoorKKakar) April 13, 2016
8. Can you breathe after the Bill?
Facebook and Twitter after #cybercrimebill 😂#youcannotbansocialmedia pic.twitter.com/A3yFCYgeJl

— Ahsan Butt (@ahsantoqeerbutt) April 13, 2016
9. Will those with offshore accounts be accountable under the Bill?
We all need offshore twitter accounts to avoid jail #CyberCrimeBill

— V (@CurlJung) April 13, 2016
10. Can our children even watch Shrek?
Guys if instead of "meme" we started to call it "noon", will it still be banned? #CyberCrimeBill

— Fariha Awan (@Fay_Alif) April 13, 2016
11. How will Qandeel Baloch survive?
How am I going to feed my kids now? #CyberCrimeBill

— رانا طلحہ اسفر (@RTAluvzAfridi) April 13, 2016
12. Will Pakistan ever see any tabdeeli?
"Tweet ke keyboard azaad hain teray" A modern day poem by Fayz A Fayz. #CyberCrimeBill

— Qasim Farooq (@JihadiOnline) April 13, 2016
13. Does the Adiala Jail have 24 hour wifi?
Disagree w/ #CyberCrimeBill.Its basically "everything is wrong which isnt in favor of PMLN" #NawazKillingSocialMedia pic.twitter.com/EQ0FLXV4xV

— Anaam Qureshi (@A_AliQureshi) October 29, 2015
14. Does this tweet qualify as a reason to jail poor NadiaPTI?
#CyberCrimeBill just means, Don't go hacking into Sharif accounts to expose more corruption.
Trolling has nothing to do with it.

— Sicily (@NadiaPTI) April 16, 2016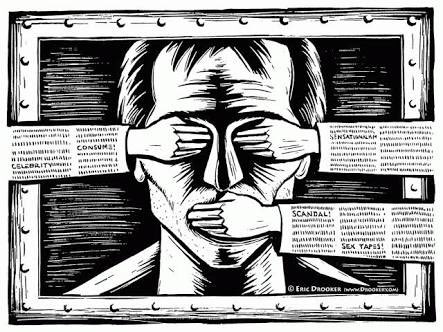 15. Will we be called Islamic Kingdom of Pakistan?
Cyber Crime Bill approved by NA. Brace yourself for Saudi style dictatorial punishments for online disagreements n voicing ur opinion! #Pak

— Salar Sultanzai (@MeFixer) April 13, 2016
16. Will we ever understand what Talat Hussain was saying here?
Tweeting after #CyberCrimeBill rolls in. pic.twitter.com/RAtgrB5vu5

— 5aad (@5aad) April 13, 2016
17. Is there any way to not have the Bill pass?
main tou wazoo ker k tweet kerta hoon. #CyberCrimeBill

— Ahsan | احسن (@aey) April 13, 2016
While the cyber crime bill has already been passed in the National Assembly (With less than the desired participation of the quorum, if we may add), the good people of the Senate still have the power to put an end to this madness. As for the rest of us, we can raise our voices and openly condemn the said bill and hope that reason defeats insanity.
---
Zarra ye bhee check karein: