All of us have a crazy obsession with something (or someone) during our lives. For some, meeting their favorite actor is the ultimate *wow* moment and for others, attending the concert of their bachpan ka favorite band is like a dream come true.
When it comes to obsession, there is one sentiment that all football fanatics share: they would give up anything and everything to get the chance to cheer on their favourite players from the stands of the Fifa World Cup. Ahmed Raza, a fifteen-year old boy from Sialkot (and more importantly, a crazy football fan) just got a once-in-a-lifetime opportunity to do JUST THAT and we are here for it! Needless to say, it is all kinds of GOALS (pun intended).
Coca-Cola is flying Ahmed Raza from Sialkot to Moscow for the World Cup and…
Wait a minute…OH MY GOD WOW
Look at his precious face awwww~
Ahmed and his father, Shabbir Ahmed, have been involved in business of crafting hand-stitched footballs for professional leagues for generations. Seeing the footballs that they put in so much effort to create being used on international grounds is something both father and son have always wanted. It is heart warming that Coca-Cola is making their dream come true as they witness the sport LIVE during the 2018 Fifa World Cup.
Just when you thought this couldn't get any larger than life: Ahmed will also be on the pitch during the coin-toss for a match!
He'll be found smack in middle of the ground today in the FIFA World Cup match between Brazil and Costa Rica.
Ahmed will be getting the opportunity to meet his idol Neymar Jr. and the Brazilian Football Team which has been his favorite!
Brb, crying tears of happiness.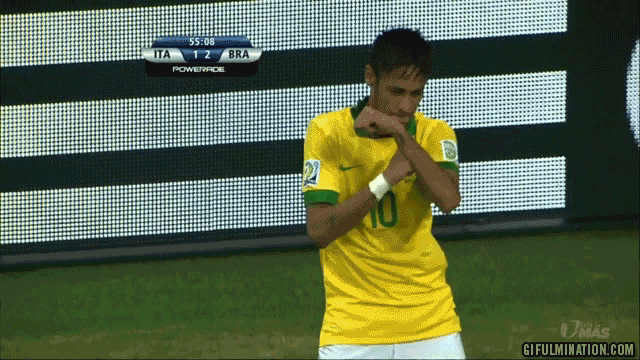 And he has Coca-Cola Pakistan to thank for that.
After releasing Official FIFA World Cup Anthem featuring Qurat-ul-ain Balouch and Jason DeRulo, Coca-Cola continues to play an instrumental role in promoting football in Pakistan even further. This marks the first time a Pakistani will be present on the pitch of a FIFA World Cup Match in an official capacity.
Kaleem-ullah, captain of Pakistan's national football team for Men, will also be joining Ahmed in Moscow.
Along with Academy Award winning filmmaker Sharmeen Obaid-Chinoy as they explore the streets of Moscow to celebrate Ahmed's journey in an epic documentary.
Trust us, you don't want to miss this.
Don't forget to watch the historic moment for Pakistan at 4:45 PM tomorrow, 22 nd June, as the country will witness one of its own present during the coin-toss for one of the most celebrated teams in the world at the biggest sporting event for the very first time.
What do you think about this super cool story? Are you a football fan, too? Let us know in the comments section below.