So everyone is fully aware of the "Tareen" clan. Jahangir Khan Tareen has made national headlines with his undeterred support for PM Imran Khan. Following his disqualification his son, Ali Khan Tareen was brought to the political forefront and like always, Pakistani pagal ho gaye the.
Then Jahangir Khan Tareen further stirred headlines as he turned into the national meme of Pakistan while attempting to gather the political support of individual candidates for PTI.
NASA: *Breaking News* Independent Candidates found on MARS.

*Jahangir Tareen 5mins Later* pic.twitter.com/NwZKfJYrVs

— Hammad Armghan (@iArmghan) July 29, 2018
 Here are all the memes that were made. Kuch memes toh actually bohat funny then.
I mean of course there was money involved and, thus, Jahangir Tareen came to be recognized as one of the "Ameer Tareen" members of PTI. Get it? Get it?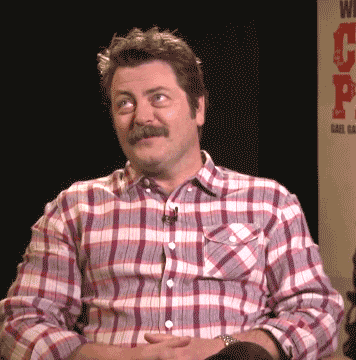 Moving on, no one can deny that the father-son duo is powerful and has made its presence felt in the Pakistani political ground. 
Their resolute support for PM Imran Khan has been evident since the inception of their political tie-up PTI and has won the hearts of many across the country. However, it is not just their political struggle which is warming the hearts of Pakistan, but the two share a bond which is insanely cute.
Ali Khan Tareen just finished his MBA and, sadly, attended his graduation alone. On the joyous occasion, Ali Khan Tareen shared the following tweet which has Pakistanis swooning.
Missing @JahangirKTareen today at my business school graduation. He had flown to England to attend but was called back for the Presidential Election.

Naya Pakistan 1 – 0 Beta#AkelaTareen pic.twitter.com/XNtLUB7DaW

— Ali Khan Tareen (@aliktareen) September 1, 2018
Am I crying? No…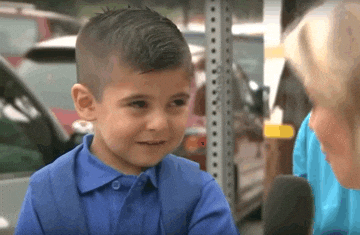 I guess all of Pakistan could relate to missing their parents at some point in their life!
Its cool Ali 🤩! Been through it at my uni graduation. Dad was too busy to come 🤨! But I got some extra money to buy something nice; so I made my first ever online purchase… and hence stemmed the e-com idea as a future business plan. So; this will connect some dots somewhere!

— Zarlasht Faisal (@ZarlashtFaisal) September 1, 2018
I mean even I remember the time I missed my mom's frantic, constant checks on me during exam season when she went away for a wedding.
Congratulations @aliktareen If it's any consolation Baba missed Gauhar's graduations (twice) But I'm sure ur father is immensely proud of you today. One small sacrifice for the Pakistan we shall all build together. Love and hugs!

— Meher Bano Qureshi (@MeherBanoQ) September 1, 2018
Like good citizens, Pakistanis are coming in to support Ali Tareen and congratulate him on achieving another milestone.
Baita,we are proud of you& your father,who is at the moment laying foundations of Naya Pakistan👍👍👍👏👏👏👏💕💕💕

— Zulfiqar ali (@Zulfiqa74008397) September 1, 2018
Boy ne masters bhe kar lia. Congratulate karna toh must tha.
Awwwww. Heartiest prayers for you! Obviously it can't compensate for your dad's absence but I hope you know how Pakistanis adore JKT & acknowledge your dad's services. 🙂

— Aamna Hassan Fasihi (@AamnaFasihi) September 1, 2018
Congrats ali we are all with you in your celebration.

— Salman Afzal (@shani3330) September 1, 2018
Haha that hashtag. You arent alone! We are praying for you. Wishing you more success. Congratulations 🎊

— SYEDA TUBA ANWAR (@TubaAtweets) September 1, 2018
At the same time, Pakistani could not help but be thankful for Jahangir Khan Tareen's love and support for Pakistan.
JKT got further respect; he sacrificed again for Naya Pakistan, this time to witness his son achievements. He is our HERO – great MAN.

BTW, Congratulations for your achievement! 😊

— Ray (@RayhanTweets) September 1, 2018
JKT is champ of our Naya Pakistan. Sorry for your akelapan there but it was the matter of Pakistan's future for which we need jkt back here.
Congratulations

— Saira Anwer (@SairaAnwer1) September 1, 2018
Wow, Pakistanis really love him.
Heartfelt Congrats for achieving the degree.. JKT is a valiant Soldier of IK who sacrificed a lot and helped a of us to achieve our #NayaPakistan

— MNA (@Engr_Naveed111) September 1, 2018
Absence in your graduation ceremony is sacrifice of your father. We know importance of participation of your father in great life time event but Presidential campaign of @ArifAlvi is on peak. We admire sacrifices of your beloved father for PTI under leadership of @ImranKhanPTI pic.twitter.com/SJC24SC8EI

— Eng. Shafiq Maitla (@EngShafiqMaitla) September 1, 2018
Lolol, did anyone see the Akela Tareen hashtag?
Baba 1 , beta 1 , Naya Pakistan 1.

— jamal khan (@realistickhan) September 1, 2018
Love the fact that he is not just smart but witty too.
This father-son relationship is actual goals. However, I am fine with my mundane parent-daughter relationship; can't be alone on my big days. I desperately need my mommy there on every occasion, would otherwise cry.
On the other hand, what do you think about this cute gesture? Have any similar instances to share with us?
---