Jahangir Khan Tareen has been a regular fixture in the news lately because of his persistent lobbying for Pakistan Tehreek-e-Insaf.
He has been on a mission around the country to gather as many independent candidates as he can to help the party form a majority in the parliament and hence easily form a government. And because of this, he even became a meme.
Woman: I'm a strong independent woman who…

Jahangir tareen: who said independent? pic.twitter.com/hwGP0wUrMF

— Waleed Nasir (@waleednasir00) July 30, 2018
And it's not that Jahangir Tareen wasn't popular before this, just that he was never in the limelight as the internet's favourite meme.
But now that the internet has fully realized just how much money and influence the man has, people have a lot of questions…
And most of them, revolve around Mr Jahangir's son.
 Ali Khan Tareen.
Waisay, boy pyara hai.
You probably already know a little about him.
He became prominent when he contested on his father's seat in NA-154 (Lodhran) after the senior Tareen was disqualified as Na-Ahl by the Supreme Court.
Sadly, Ali lost.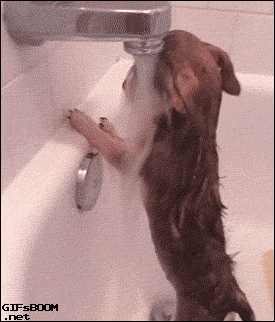 But according to him becoming an MNA was never something he had wanted to do but pursued it at the behest of the people in Lodhran who were like family to the young man.
But don't worry; he is busy with his own pursuits running an NGO in South Punjab. The NGO combines his two passions; cricket and social work.
And as for his personal life? Well sorry to break it to you ladies (and some gents) he's married.
And not just married but also the father to an adorable little girl.
Ali got engaged to Bisma Ahmad in 2013 and they tied the knot in the subsequent year. Right now Ali splits his time between Pakistan and the United Kingdom where he is pursuing his Masters at Oxford University.
He seems like a great guy. And even hangs out with Malala sometimes. Luck ho tou aysei!
A beautiful day at Lords cricket ground watching PakVsEng test match. Congratulations to Pakistan team on their spectacular victory.🇵🇰 🏏 pic.twitter.com/UhhO7RSCxT

— Malala (@Malala) May 28, 2018
Same.
Also, boy apparently feminist bhi hai. Haye. 
I wasnt aware of how long the march was when I volunteered to carry my niece…#AuratMarch #MarchingForWomensEquality pic.twitter.com/Spze9Y0Vt9

— Ali Khan Tareen (@aliktareen) March 8, 2018
Boy bura nahi hai… but he's happily married.
And sadly, he has no single brothers either. Oh well, here's to admiring from afar.
Did you know all of this about Jahangir Tareen's only son? Let us know in the comments.
---
Cover Image Source: @aliktareen via Twitter