Last PSL we were introduced to Zainab Abbas and the entire nation fell in love. The obsession only got worse as she proved to be our own lucky charm during the Champions League (which we won, YAY).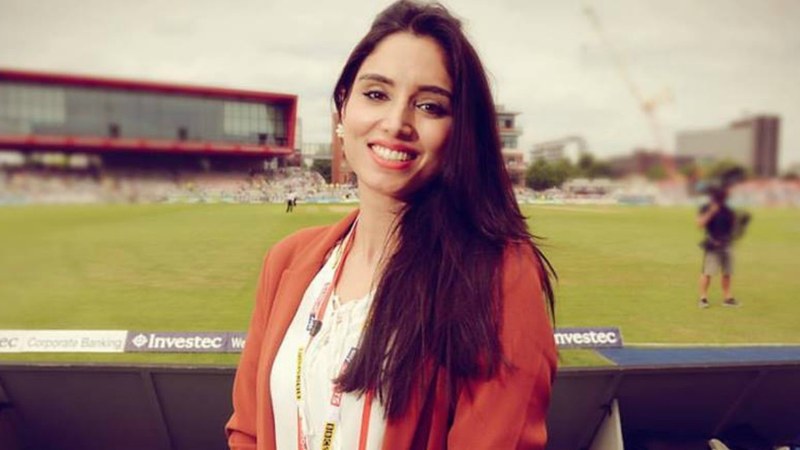 But then we came across this throwback Thursday photo by her brother, and it was so CUTE
Phir hum ne thori si stalking ki, and like, we've uncovered a national treasure. 
His name is Hussain Mirza, and his love for his work, the outdoors and dogs is pretty evident 
He's not your average personal trainer. While speaking to MangoBaaz he revealed that he has CSCS (ie Certified Strength and Conditioning Specialist) certification which isn't as plain as it sounds. According to him, its a rigorous program that involves exercise, science and biology. Tou he knows what he's talking about.
But that's not all there is to him, he loves his family immensely.
Not to mention a (hella cute) Mama's boy 
(Yes, Zainab and Hussain's mother is Andaleeb Abbas. That's one talented family)
His dogs feature quite a bit on his Instagram.
Hussain told us that he has 3 furry friends roaming around his place; 2 Huskies and one Pitbull. The white Husky in this picture is Jasper; his other dogs are Isla and Sydney.
Acha woh sab choro, he cooks! (Perfect man has been defined) 
He seems like a great guy to hang out with
Uss kay upar he also has some celebrity friends
If you go deep into his Instagram account, you'll be convinced he's Pakistan's next national crush 
Do you need any more proof?
*Hatches elaborate to turn crush into bae* 
Sigh! What a good looking larka.
 You can follow Hussain here for more on his life, and for motivation to stay healthy.