Raise your hand if you've often found yourself daydreaming about superpowers whether it's supersonic speed, the ability to disappear or lift a train otherwise doomed to destruction because, well, you're just the one to save the day. We've all been there. Being a superhero is a craze we've all harbored at one point in our children and some of us are still stuck there (can you blame us?)
But seeing all these hero bottles take over our instagram feed lately completely reignited the fever.
Cute, aren't they? We think so too. These superhero bottles by NESTLÉ PURE LIFE are meant to be a fun way of encouraging little kids to consume more water.
So, are you Batman, Superman or Flash? Take this quiz to find out:
What did you get? Do you see your secret superhero persona now? Are you ready to save the world? Let us know in the comments section below.
Cover Image Source: Blah Magazine
---
This post has been sponsored by NESTLÉ PURE LIFE Pakistan.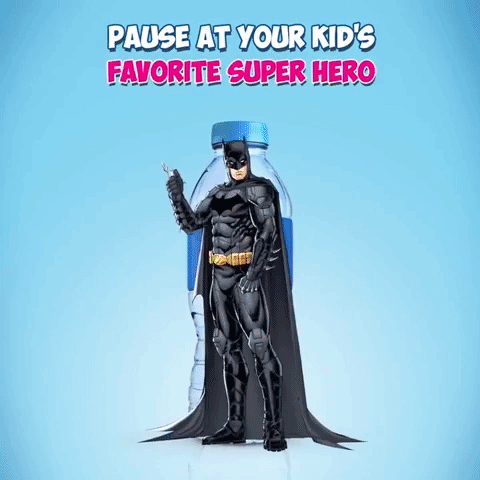 Introducing HERO BOTTLES that help kickstart healthy hydration in children and adults alike. Children tend not to drink enough water during the day and having underdeveloped bodies are less able to retain water. On top of this, children don't even think to drink water as they become thirsty and for this reason are especially vulnerable to becoming dehydrated.
With its first ever Superhero Meet in Lahore, NESTLÉ PURE LIFE aims to encourage children to become water heroes themselves.
The highly successful and well-received event, was a fun and interactive activity filled evening, hosted by renowned Pakistani RJ, social worker and producer, Khalid Malik.