No matter how hard you try and how pristine you are about your friendship filters, you always end up with that one friend with the laugh that's funnier than the actual joke.
We decided to deconstruct the types of weird laughs people have today just so you can tag and embarrass your friends:
The "GASPING FOR AIR/DYING SEAL"
This particular friend laughs with such might that you're afraid for their safety as much as your own. There's a fair chance a colony of flies have nested inside their bodies for comfort and shelter.
The "LOLOLOL DEAD"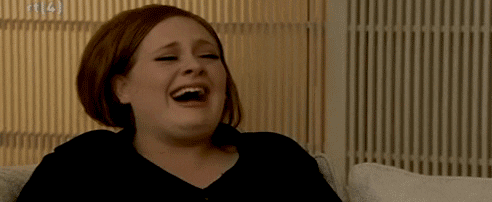 Laughter takes on a whole new art-form and this lot believes in all kinds of verbal and physical expression. You'll find them falling over casually here and there. Try not sound too pareyshan.
The "SOCIAL EMBARRASSMENT"
Self-explanatory, as such. The kind of folks you are absolutely mortified to tell a joke around because, well, they're just so Janice. You're obligated to remind them at all times that a hyena would've been the most fitting patronus for them in the Wizarding World.
The "STROKE"
"Honey, are you okay? Are you sure you're not having a seizure?"
The "SLO-MO"
It's really not even about the laugh itself but how their faces twist into a deformed pretzel whenever they perform the said action.
The "CHICKEN LITTLE"
The "teri meherbani" of all laughs, they strike when you least expect them to. And from people you least expect them from. They screech, they roar, they cackle, all as if they swallowed a chicken for breakfast.
The "BRO YOU LAUGHING OR CRYING?"
You know when you break-up and there are always mixed feelings of hurt and hope? Something of the sort. These guys never fail to get you confused. Bhai, aap khush ho ya awazaar?
The "CHOKER"
Like a walrus choking on coconut, if that helps the visual?
The "ABUSIVE"
Hide your face, hide your body for these particular folks tend to give out free chappairs whenever someone tells a pretty basic AF Pathan joke. Honestly, can you not?
The "HIT REFRESH"
Speed bumps grace their vocal chords whenever they decide to let out chuckles. Who ordered this miniseries?
The "SNORTER"
If you're dating a snorter, you would know things won't go so well whenever you're introducing your significant other to your friends or family. And your late night calls comprise of them just snorting into the microphone.
The horror.
And if that friend is YOU, guess you can have the last laugh.
What do your friends laugh like?
---
Zarra ye bhee check karein: