Lolll, okay!
Though Indian Air Force Commander Abhinandan entered Pakistan as an enemy, he clearly left our country as a friend.
You may remember that last week, in the midst of what is now being described as a dog fight between Pakistan and India, an Indian Air Force commander, Commander Abhinandan was taken into the custody of the Pakistani Air Force when he was shot down and captured after crossing into the Line of Control into Pakistan.
Once rescued from a violent mob by a Pakistani Air Force Captain, Commander Abhi was taken in by our Air Force and treated with nothing but respect and hospitality.
Soon enough, Commander Abhinandan became quite popular among Pakistanis as he went viral all over social media.
His light banter and polite attitude won the hearts of many individuals on both sides of the border. And once he was returned to his home country as a peace gesture from Imran Khan, it seems as though the love and appreciation for him and our Prime Minister grew.
Make Chai Not War😂#PakistanLeadsWithPeace #FinalStrike pic.twitter.com/dwupSTosGz

— Naveed Ahmed🇵🇰 (@Naveed_Tweets_) March 1, 2019
And for one specific person, it did grow, all the way to his beard.
Rayan Khan a former Assistant Aircraft Engineer from Karachi, recently styled himself to look just like the Indian Air Force Commander Abhinandan
Accompanied by a super sweet message.
The gesture was incredibly sweet and well-intended with many people from both Pakistan and India appreciating the gesture of peace.
We reached out to Rayan to further understand why he decided to start the '#AbhinandanChallenge' in the first place and he was very eager to share his message to the people of Pakistan and India with us.
He said, "On a very light note, what I did was just to support our stateman (Imran Khan) decision, I value his decision and his efforts for this nation. It was a gesture to show Indian people that our leader is not just a peacemaker, his nation can also give them peaceful gestures."
Of course, many people were ridiculing Rayan's styling choice, stating that it was a little extreme to cut one's hair to look like a Commander from the opposing country.
On asking him about what people had to say about his choice, he said, "People asked me why I copied his style. I said I don't want to copy him it's not even a trend in Pakistan. I told my friends we all are born heroes and that we should also learn how to express a message of peace through gestures on social media."
Rayan did say that he understood not everyone would be open to the idea and message, but to him, it was just something small that he could do to represent his message of peace between Pakistan and India.
Rayan's message of peace was incredibly sweet and clearly, very genuine. Guys, you have to trim anyway, might as well trim for a cause~ When it comes to gestures of peace, big or small, any kind of message is a good one and instead of ridiculing people like Rayan, it is so important for us to make sure they get the recognition they deserve.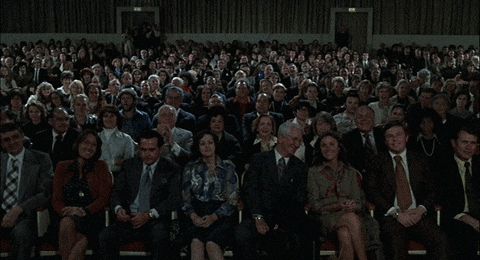 Have you seen all the information on Commander Abhinandan? Will you be shaving your beard to look like him? Let us know what you think in the comments below! Love you.
---
Cover photo source: Rayan Khan Via Facebook/NewKerala