Omg is this article really about the S-word? Yes, yes it is so if you're too scandalized, please read this one instead.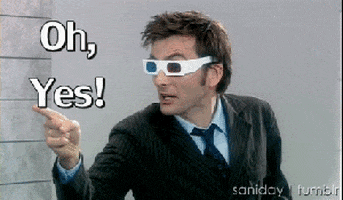 Now, for the rest of you behaya folks, welcome to club. Needless to say, your suhaag raat is basically what almost everyone is probably thinking about on the day of your valima. However, it is the invasive few who actually have the balls to come and ask you to your face about it. Excuse me, some privacy, please?
In other words, this list can prepare you for questions you might have to answer after your apparently public suhaag raat:
1. "Did you do it?"
Valima phir halaal kia?
2. "Dard hua?"
What do you think, Sherlock?
3. "Tum nay initiate kia, ya uss nay?"
How about I write you a detailed essay on it?
4. "Did you enjoy it?"
*Just breathe*
5. "Was it weird?"

Person continues asking questions: And how weird exactly? And at what moments?
6. "How many times did you do it?"
Kyun? Record rakhna hai kia?
7. "Were you scared?"
I am of you right now, yes
8. "Moun dikhai kia mili?"
Haye.
 9. "How long did it take?"
Do you think I timed it?
10. "Did you use protection?"
The only protection I need is from you right now, tbh.
11. "Are you not gonna have kids?"
Are you going to mind your own business?
12. "Awkward tha kya?"
Iss conversation se zyada nahi. 
13. "Tips toh dena zara" *cue giggling*
Tip number one: Get away from me.
Tip number two: Stay there.
These are just some of the weird AF questions you will hear, I'm sure you have heard way worse. Or know someone who's heard worse questions. Comment and share them below with the rest of us.
---
Cover image via Maha's Photography