Do you remember the childhood days when these choonti haathi lateefay were the most hilarious and lamest of the lateefay you knew. Each one of them left you and everyone you told them to in gales of laughter.
Here's a flashback to some of those choonti haathi jokes, that will definitely bring back many childhood memories:
1.
Aik choonti aur haathi heavy bike pe jaa rahe hotay hain.
Rastay mein unka severe accident hojata hai.
Haathi ko bohat chot aati hai per choonti ko khraash tak nahi aati.
Per hospital mein zakhmi haathi k bed k sath, choonti bhi behosh parri millti hai.
Kyun?
Kyunke haathi ko khoon chaiye hota hai.
2.
Choonti swimming pool mein swimming kar rahi hoti hai.
Achanak haathi ajata hai tu choonti paani k ander chup kyun jaati hai?
Kyunke choonti ne haathi ka swimming costume pehna hota hai
3.
Choonti aur haathi chuppan chuppai khel rahe hotay hain. Choonti jaa k masjid mein chup jaati hai. Per haathi ussay foran kese dhoond leta hai?
Haathi masjid k bahir choonti ki bata k joggers dekh leta hai.
4.
An Elephant meets an Ant. On Introduction:
Choonti: Haathi tumhari umar kitni hai?
Haathi: 5 saal
Choonti : 5 saal aur itnay barray?
Haathi: I AM A NEDO BOY.
Haathi: Choonti tumhari umar kitni hai ?
Choonti: Tees Saal.
Haathi: Tees Saal aur itni chhoti.
Choonti: Haan, I'm an Olay Girl. Mere chehre se meri umer ka pata nahi challta
5.
Aik Hathi aik talaab main naha raha tha
Aik chewnti bari tazii say hampti kaampti bhagti howi ayi aur zor say chillai kay kaha O hathi jaldi say bahar ayo, bohat sakth emergency hay
Hathi beechara ghabra kar jaldi say pani say bahar aya aur poocha k bolo khair to hay na?
Chewnti nay kaha, bas ab wapis jao…
Hathi bola yeh kia baat howi…
Chenwti nay kaha kay meri Peeli short chori hogai thi, mujhay bas yeh daikhna tha k kaheen tum nay to nahi pehni howi thi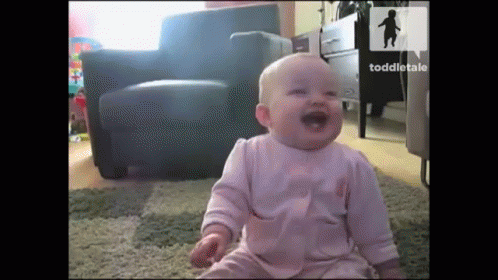 6.
Aik Chunti or haathi ki love marriage hui,
Aglay din haathi ki death ho gai,
Chunti boli: Wah ri mohabbat, aik din ka pyar or ab saari umar qabar khodney mein guzray gi.
Know any more of these silly jokes? Let us know in the comments below.
---
Cover image via: itsaperfectstory/youtube.com