We're almost at the end of PSL season and *tearing up* BOY WAS IT A SEASON WORTH THE WAIT. Cricket more than just a sport to Pakistanis and it's safe to say, the cricket league has been a source of joy. Entertainment. Banter. And most precious of all….memes.
But that's not all that we've been seeing.
All through the PSL matches, on-lookers and people in the crowd have been doing this very strange dance move.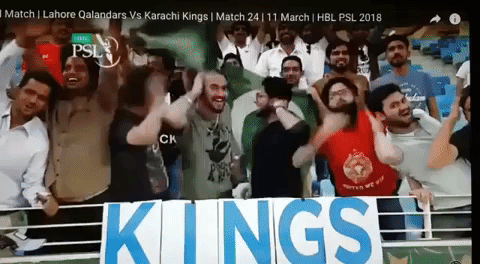 Look at that dude doing the same to his beard. You, my friend, are a piece of work.
(When you realize you've made it on national television)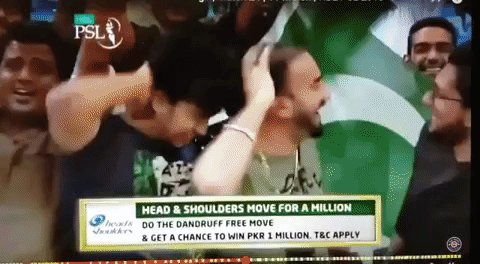 It's silly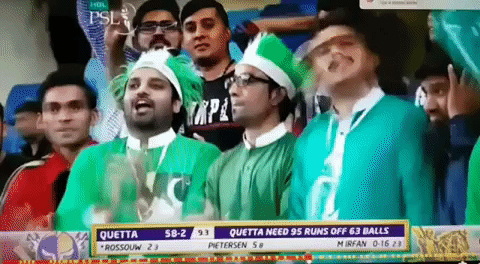 It's hilarious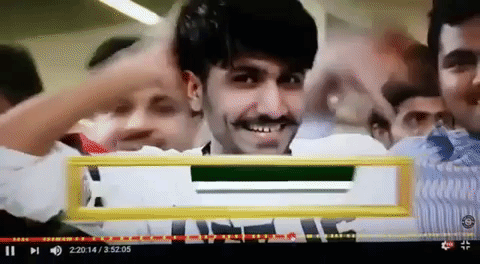 and well, it looks like a lot of fun.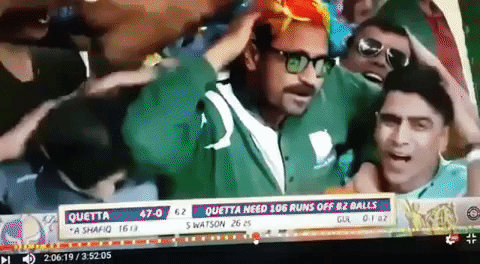 Looks like Ramiz Raja has even joined the shindig.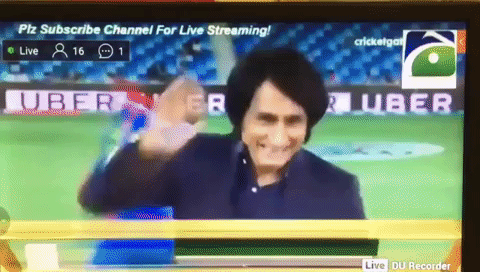 As explained by Ali Zafar with the glorious silky hair:
The whole charade is part of Head & Shoulders "Move for a Million" campaign which means if you're caught on camera doing the dandruff free dance…you could win a million.
Me, rn.
All those heading over to the PSL final in Karachi this Sunday: Listen up. There aren't a lot of chances to fast track your way to a million so…you might wanna consider this. You're welcome.
And if you do. Mind sharing? Asking for a friend, of course.
What do you think about this silly dance move? Yay or a nay? What would you do to win a million? Let us know in the comments section below.
---
This post has been sponsored by Head & Shoulders.