It makes sense for some things to be frowned upon. But some others that your society doesn't look to keenly upon, take all the fun and simplicity out of your life. You don't really know who decided these social rules but here are a few things you all secretly wish weren't socially inappropriate:
1. Sending a friend request to someone you have never spoken to
Why is this frowned upon?
2. Going up to someone and just telling them that they're cute
Without sounding like a total creep, that is.
3. Being able to dance on the streets without getting unwanted weird looks
Sun "Nashay Si Charh Gai" rahe hotay hain aur bannay mannequins hotay hain. Ander se sabka dill chah raha hota hai thumkay lagaane ka.
4. Winking at people
Just 'cause you can.
5. Staring at that haseen AF guy if you're a girl
Without a flying chappal making its way to your face.
6. Slapping an annoying baby
Some babies can be really annoying.
7. Sucking every last bit of taste from a delicious meal off of your fingers
8. Telling someone who asks about your salary to mind their own business
Phuppo please.
9. Shamelessly grabbing garam garam fries from a stranger's plate when they are passing you by
This should be a basic human right. Moun mein paani ajata hai, yaar.
10. Telling someone who's being annoying to SHUT THE FUCK UP
This is just charity, tbh.
11. Telling that stranger standing nearby that they smell nice
12. Telling aunties (and uncles) to shove their questions somewhere deep 😉
Haan nahi karni mene shaadi. Mein kunwaari marna chahti hoon. 
13. Taking food home for later, during buffets
Har bhookay ka khwaab hai ye 
Wese bhi zaaya hota hai saara khaana. 
14. Taking and posting as many selfies as you want without being judged
Itne pyaare filters agaye hain, hum majboor hain.
15. Asking Bill Gates to just give you some money for free
Email Bill bhai to like be a little nice and give you some cash so you can have a good time. Unka kia jaye ga? Per hamari tu zindagi sanwar jaye gi.
16. Liking someone's picture from 10 years ago on Facebook or Instagram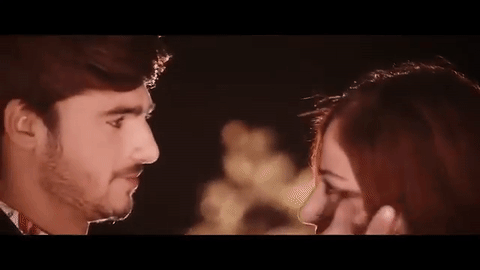 17. Asking super personal details about someone's life without shame 
Sometimes you just want to ask someone if they are still together with their significant other or have they broken up? If the latter, why? What did exactly happen? *Grabs popcorn*.
18. Wearing the same clothes again, without washing them, if they aren't smelly
This should be a rule.
19. Asking your boss about raises and promotions without any awkardness
Sir kia scene hai phir? Maximum kitni tak barhayein gay aap? Pehle hi bata dein baad mein phir dill toot ta hai. 
If only…
---
Cover image via: Six Sigma Plus