Red open button shirts, pink skinny pants and gel drenched hair styles, all of these are the trademark style of Pindi boys. The poor guys were dragged into limelight after some of the Rawalpindi locals casually strolled through Islamabad's biggest shopping mall – Centaurus. The outrage was so intense that the innocent souls had to face a ticket price restriction upon their entry into the mall. People of Rawalpindi are stereotyped, since then, as the symbol of all that's paindoo in Pakistan. 
It is true that the importance and charisma of a city like Rawalpindi is mostly put to shade with the amount of grandeur its twin neighboring city "Islamabad" has, but let's just say stereotypes are made to be redefined. So following this post, you will find the 10 reasons to absolutely adore Rawalpindi and get amazed by the beautiful city:
1. The Pedestrian Food Street
No no Lahoris, food street is not just your thing, the people of 'pindi have their very own pedestrian food street in Saddar. It is the perfect spot for some cold winter evening hangouts with desi grub to fill your tummies with.
2.  Rawal Dam
People of 'pindi have the answer to any beach or garden or park. The lake that we have is the best weekend getaway destination with friends. The outskirts of Rawalpindi have Pakistan's largest closed City Water Dam, the Rawal Dam with all the water sports facility and a breathtaking view.
3.  The "brain" of Pakistan Army is in Pindi
The most patriotic city of Pakistan is without a doubt none other than 'pindi because Pakistan Military's General Headquarters "GHQ" is located in the center of Rawalpindi.
4.  All the greenery without Lahore's humidity
Rawalpindi is all about vast spread of parks and amazing recreational sites like Jinnah Park, Ayub National Park – yes that beautiful place. All this in such a deliciously fun weather. Now this is definitely something that you can see only in Rawalpindi.
5.  Fatima Jinnah Women University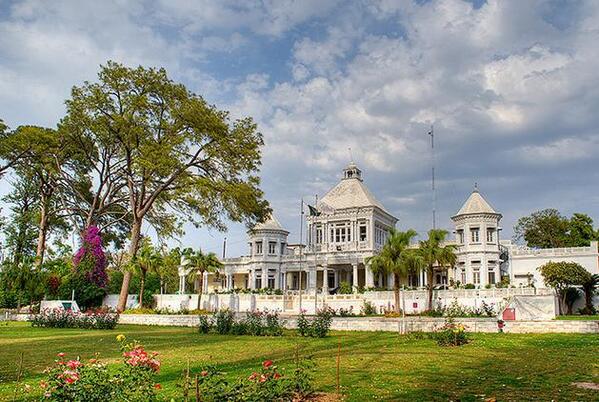 The largest and one of the oldest women's Institute of Pakistan, Fatima Jinnah Women University, is located centrally in the city of Rawalpindi. Yay, for feminism!
6.  All the history around Rawalpindi
If you are a history geek and love to relive it, than Rawalpindi has a lot in store. The Gandhara archaeological sites are an hour's drive away in Taxila. You can also take a quick trip down to Rohtas fort if castles are more your taste.
7.  Rawalpindi Cricket Stadium
One of the prestigious cricket stadiums of Pakistan, having the honor of hosting many world cup matches and test series. This place is a cricket aficionado's dream destination. And surely, Islamabad doesn't have anything like this.
8.  The Raja Bazaar
One of the oldest, widespread and most economical local bazaars of Pakistan, Raja Bazaar is in Rawalpindi. If you love to shop amidst all the chaos and craziness that is unique to our cities, Raja Bazar is where you need to be at.
9. Rawalpindi is home to the Rawalpindi Express
Shoaib Akhtar, who is the world's only fast bowler any cricket team ever produced is a Pindi boy. So think twice when you pindi-fy someone, you never know he/she comes out to be the next sports legend.
10. Savor Foods was born in 'Pindi
Pindi aen or Savor na khaen? Impossible!
What started off as a small food cart is now a sprawling food chain spread across Rawalpindi, Islamabad and other parts of the country, Savor Foods has the honor of filling up the bellies of every pocket with flavorful food.
So never underestimate Rawalpindi, it is a city with a vibrant culture, loving people and the best hangout spots and we are proud 'Pindi Boys'!