Pakistan has some of the world's most stunning scenic gems, tucked away from the rest of the world. Everything from natural rock formations to sandy desserts and clear blue waters. We know it's nice to get out and enjoy the world from time to time but it's an absolute shame to not know our country's own beauty. A recent show featuring Chef Saadat and Shuja Haider, 'National Ka Pakistan', does a really good job at hosting a virtual tour across Pakistan and we couldn't believe there is so much beauty tucked in a place we call home.
So with that friends, we thought we would take a step back and admire. Just take a look for yourself, this whole country is just FULL of hidden treasures:
Trekking through Katas Raj
Explore the beautiful temples of Katas Raj, let the Punjabi vibe in Chakwal seep in and take some iconic pehelwan rewari back home.
Find the beauty in the breakdown in Taxila
Venture through the historic steps of Taxila and embrace the magic that is Dharmarajika Stupa or get amused by all our history at the Taxila museum, just like Chef Saadat in National Ka Pakistan. Try some paaye, while you're at it.
Swim through the rivers of Swat
Take a look at the clear blue waters of Swat, accompanied by clear skies and trees soaring into the clouds. Just picture it, a warm cup of chai and Shuja Haider playing in the background? Life MADE.
Share a quick bite with a local in Rawalpindi
Mmmm samosas and jalebi with some chai? Don't mind if I do.
Find your soul at the holy shrine of Saint Sachal Sarmast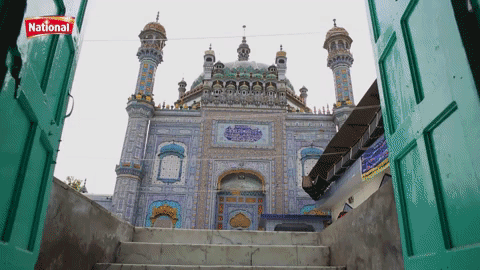 Somewhere in Khairpur, go find yourself, far away from daily schisms. Sufis await. So does the Qalandari haleem, famous for it's different taste and texture.
Check out the buzz at Chaman Border in Balochistan
And prepare to cut morsels of piping hot life-size afghani naans with some traditional kava.
Spend your night stargazing in Nathiagali
Take a break from the hectic struggles of every day life and venture up north to Nathiagali for a stunning retreat among the stars. Memories and sights to last a lifetime.
Help yourself to a Murghabi shikaar in Jehlam
There's nothing that brings people together than good food. Go hunting for fresh catch of the day, only a short drive away.
Run through the beautiful ruins of Bhamala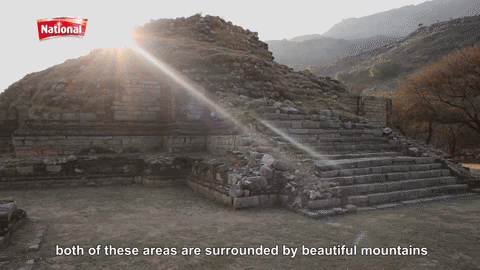 A ruined Buddhist stupa and National Heritage site near Haripur, explore history, beauty and culture in this hauntingly beautiful site.
Ride a local coach, make some music with strangers and take in the scenic beauty.
Channel your inner Shuja Haider and stop over to make some music in the middle of nowhere. It's amazing, trust us.
Make memories in Mardan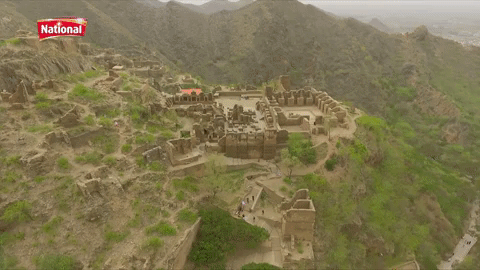 The second largest city of Khyber Pakhtunkhwa after Peshawar, Mardan is a hidden treasure FOR SURE. The rich heritage, stunning architecture? HISTORY? It has everything. Except you. Go, go, you're in for a treat.
Take insta-worthy pictures at Khojak Tunnel
The mystery and mystique of Balochistan holds no comparison to destinations across the world. Venture across the tracks into the mountains, make some fun boomerangs, take insta-worthy pictures and be prepared to taste some adventure.
The culture and beauty of Pakistan is something we see in everything from our people, to our music and boy oh boy, our food. Combining all three of these together in it's own element is what National Foods is has done with their show 'National Ka Pakistan'. Set to highlight some of the most beautiful areas of Pakistan with Chef Saadat bringing you good food from all over Pakistan while Shuja Haider indulges in local music. Not just that, they travel, they meet locals, they dine and share stories. It's the perfect coming together of people and traditions.
Have any other places we should have included in the piece? Know of any other locations around the country that we have have havvvve to highlight? Let us know in the comments below! Love you.
Cover Image Source: Sophee Smiles
---
This post was sponsored by National Foods.
Subscribe to the show and join the journey ~