A while back, social media was abuzz with talk related to a game called "Blue Whale".
This was the same game that allegedly caused several teenagers to commit suicide – or so we'd heard. Now, there might just be a similar threat coming over to Pakistan, called the "Momo Challenge".
This challenge has allegedly caused the death of a 12-year-old girl in Argentina.
The Momo Challenge started on Facebook and has also spread to WhatsApp. It uses this creepy picture!
Umm, yikes! Various numbers try and reach people on WhatsApp, asking them to be a part of this game involving tasks. This creepy woman in the picture is used to convince vulnerable minds into taking their lives. She gives tasks, along with a threat if you don't complete them.
She calls herself, Momo. And not the one we're used to…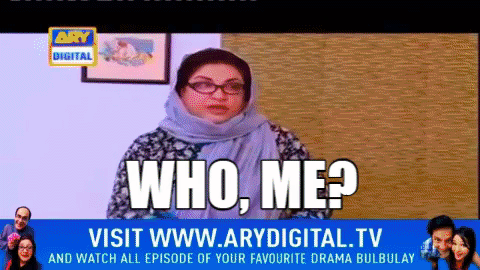 But the question is, has this "challenge" reached Pakistan yet? Sadly, it has. A post recently started circulating on Facebook by a user named Maham. 
Here's a closer look at the texts sent to Maham, by "Momo."
We spoke to Maham regarding the entire ordeal. 
Maham said that one of her friends was contacted by the so-called "Momo". Being unaware, the friend replied to this number asking "Who are you?", to which Momo replied, "I am Momo and now you're at the first stage and your first task is to change your WiFi password". Momo also said that if she failed to do so, someone from her family will die, to which the girl said, "Do whatever you want".
Momo sent this girl a picture of her with her sister. On freaking out, Maham's friend asked Momo about how "she" had access to this picture.
Also, Maham's friend tried to block Momo from WhatsApp, but she was unable to.  She left a status on WhatsApp for her friends to see which said, "If anyone gets any messages or calls from this number, don't respond as you won't be able to block it."
On 28th August at 11:35 pm, Maham received a message from Momo, too! Maham had not responded to Momo, hence she was able to block her.
"My friend again uploaded a status on WhatsApp saying that Momo claims that one of her friends will come with some papers that she had to sign. Also, Momo asked her to stop screenshotting and sending them to other girls, if she wanted their safety."
Maham's friend told her that Momo knows every text and call that is made through her phone. They have not spoken since then.
This raises a huge question about our safety online. While there's no real confirmation regarding this – and it may as well just be people screwing around – it's always better to be safe than sorry. Stay safe, guys. Let us know what you think about this in the comments section.
---
Cover image via news18.com