We all are shadeed mango fans – err most of us are. The ones who don't appreciate this amazing creation – also known as the king of all fruits – well we have nothing to say to you except:
Why are you the way you are?
As soon as summer rolls in, everyone goes crazy about mangoes and mango recipes.
There are just countless mango recipes you could try out for the summer, you know?
Mango milkshake
Mango custard
Mango ice-cream
Aam ka achaar … *mouth watering*
Aam ki chutney
Aam ka salan
Wait…What? 
Aam ka salan?!
These must be aaloos, right? RIGHT?
But they don't seem like aaloos… 
Someone legit just made a salan out of aam…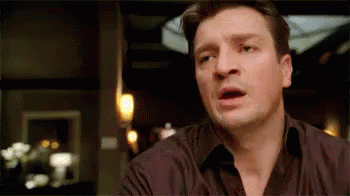 What sorcery is this?
Why would someone do that…?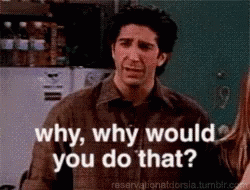 Presenting to you the newly found aam dish. I don't know if we can accept this, tbh.
Hope you enjoy it, I guess?
This was originally shared by a Twitter user.
aam ka salan :p pic.twitter.com/OFh5cN5BU5

— Faizan (@FaizanAhmad) July 9, 2018
And people lost it after seeing the pictures.
WHAT ON EARTH IS THIS? 😲

— Safa (@Safa_Ashraf) July 10, 2018
Same, buddy. Same.
Amm ka checha hta, chatni hoti h
Salaan phli br dkha hai. 😳

— راۓ محمد عبداللّہ خاں (@roy338mak) July 10, 2018
Die-heart aam fans like us are demanding justice
aam ki toheen ki gyi hai, aisay nahin chalega, maafi mangni parregi,

— buzurg, (@fhnaseer) July 9, 2018
This warrants capital punishment….. Adliya notice lay!

— Fahad nadeem (@fahadnadeem82) July 11, 2018
Chief justice should take suo moto action on this person. This cannot be tolerated.

— Amir 🛑 (@amirjalalpk) July 10, 2018
Even those who don't like aam are horrified.
I hate aam but even I call this a travesty!!!

— Imperial Marcher (@ST_Incognito) July 10, 2018
Some still think those are aaloos and not aam
I think they are aalu not aam.

— Aye. (@a4ambitious) July 10, 2018
Few of the wiser ones are trying to calm everyone else down.
Guys calm down. This is کیری۔ aka kaccha aam jiska acchaar b banta hai.

— Mother of Dragons 🐉 (@Zaibyx) July 10, 2018
Others feel strongly about this.
Worst thing seen today

— aftab (@Aftab_Says) July 11, 2018
Sigh, can't help but agree with this.
Every day we stray further away from god's light… https://t.co/YMdWUyDUtg

— Buffetkhor (@BilkulSahiKaha) July 10, 2018
I mean…
Should we eat it with roti or chaawal? Or maybe a roghni naan?
As far as weird food combos go, this is definitely one of the weirdest. Tell us what you think about this aam ka salan. Yay or Nay? Would you dare to eat it? Let us know in the comments below.
---
Cover image via: @FaizanAhmad/Twitter and careeraddict.com