Tabdeeli aa nahi rahi tabdeeli aa gayi hai!
Imran Khan was recently spotted dipping pizza in his coffee and people on the internet completely lost it.
Chai rusk makes sense but who in the world dips pizza in coffee? WHO?!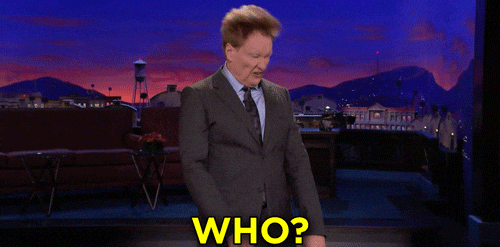 Apparently IK, but the question is: WHY!
We've heard of pizza dipped in chai before but never pizza in coffee
I mean I hail from the land of saalan-served-with-zardaa, so I really can't judge anyone's quirky food pairings. So, I'll let you do the judging hehehuhu.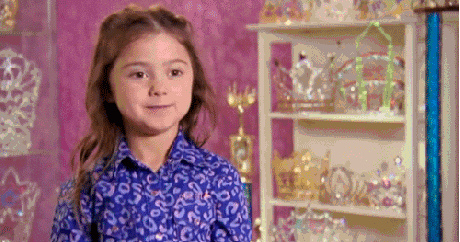 Before you start yelling "fake news", this video was allegedly uploaded on the internet by someone who's said to be a member of PTI's social media team, in good humor.
The ground social media team verified that IK was indeed dipping a pizza into his coffee and not a fruitcake.
The internet obviously lost it and there were all sorts of opinions. First and foremost were people falsely correcting others and suggesting that IK was dipping something other than a pizza.
Lol.? You are mistaking his croissant with pizza.

— Areeba Khan (@iamAreebakhan) March 4, 2018
It would make more sense if it was, alas everything doesn't have to make sense.
It's donut BTW…

— NAziya Qayyum?? (@21Nax) March 4, 2018
Pizza fruitcake!
Fruit Cake, not pizza

— جناب ولید صاب (@MWKspeaks) March 4, 2018
He's Imran Khan. I'm sure if he wanted pizza, somebody would bring it for him even in the middle of nowhere.
Imran Khan at Dunkin Donuts >>> wahn Kon sa pizza milta hai bibi

— Junaid Arshad (@juni00733) March 4, 2018
Bano tera swagger laagay sexy
Hum chai mein biscuit daboian to paindu, woh pizza bhi daboai to 'so cool'

— Hisham Sarwar (@beingurudotcom) March 5, 2018
I feel you bro ? same to same
How lucky! he got his biscuit back. If I dip mine, it goes for a trip to Europe.

— AR? (@ARfrom1947) March 5, 2018
This was a VERY common sentiment
Eeww…dipping biscuits or nan in chai is something else but pizza and that in coffee ?

— Martial Blood (@FaujiLineage) March 5, 2018
This person had the best come back
Imran Khan dunks his pizza in coffee. Everything else may be excusable but SC must take suo moto action on this one. Truly barbaric.

— Waqas (@waqas_x) March 5, 2018
Meanwhile, IK supporters somehow still found a silver lining
Khaan teri Sadgi pay Qurban 😀
Ever watched those troubling videos of dipping pizza in chai. Today IK at Dunkin… https://t.co/OkeQy9qXxW

— All Pak Drama page (@Allpakdramapage) March 4, 2018
Best troll ever ?
imran khan dipping pizza in his chai is the reason why i started supporting pti

— SumbulNadeem? (@Itssumbulnadeem) March 4, 2018
Dhanndli hoi hai!
Hum pendu jo merzi ker lyn, Chai k sath pizza nai khatay, khan Saab py ghalat ilzam hai ye?

— اعوان (@Sab_PK) March 4, 2018
I love how much my people love conspiracy theories. Yeh ek yahoodi sazish hai!
He doesn't look like Imran Khan.

— Sunny ? (@Its_SuNnYzzZ_77) March 4, 2018
Truth bomb ? Kya kerain, hum sab mein ek phuphi rehti hai ?
Imran khan's dipping pizza slice into chai is a bigger issue than poverty, corruption, and a lot more other evils for some people. Let people eat whatever they want and however they want. #JeenayDo

— مُسلماہ (@ammarachaudhry_) March 5, 2018
Baat to saach hai magar baat hai ruswai ki
You know your country's priorities are on the right track when you see more activity on social media about Imran Khan dipping pizza in coffee (or not, but whatever) rather than a Hindu Dalit woman being elected as senator for the first time ever. Pakistan Zindabad.

— Dr. Ghaseet. (@CasualRao) March 5, 2018
Baji aap to personal hi ho gai hein, daal chawal ka kya kasoor hai?
Allah kry tm logo ko daal chaawal aur ketchup k mixture wali plate bhi nazar aye…tm logon ki neendein haram hoon…ameen.

— ayima (@AyimaZee) March 5, 2018
Pizza ka bhi dil hai yaar
Just watched Imran Khan eating pizza by dipping it into a coffee .. Pizza has some reputation and self respect as well ?? You can't play with his emotions like that ??
Ek din main itna sadma is too much

— Saba (@ssabasays) March 4, 2018
Cause Pizza is more important that Policy. Priorities.
Imran Khan kay Pizza Dip kartnay par burgers ka ehtijaaj, vote na deinay ki dhamki

— انس احمد | Anas (@AnasAhmadd) March 4, 2018
Somewhere Saima Chaudary is also calling IK paindu and having a ball.
Faisalabadiyu ko baten krny walo dek lo apny leader ko??

— Alisha (@Alisha7928) March 4, 2018
Taste is relative, why must we turn everything elitist and yell paindoo. Whether you like sushi or saag, pizza in your cha or bakarkhani, who cares? Pait aapka hai bhai, jo marzi dalo. You do you! Let your freak flag fly. Let us know in the comments below what are your thoughts on this and what's the most absurd food pairing you like.