'Tamasha' released back in 2015, and starred none other than Ranbir Kapoor and Deepika Padukone. A lot of people didn't like the film all too much, and honestly, that was surprising to me. Yes, there were some pretty abstract moments in the film, however, the overall theme of the movie was one that was very powerful. There are some aspects of the movie that really stuck with me, and for those reasons, this is one movie that will be on my favorites list for a while.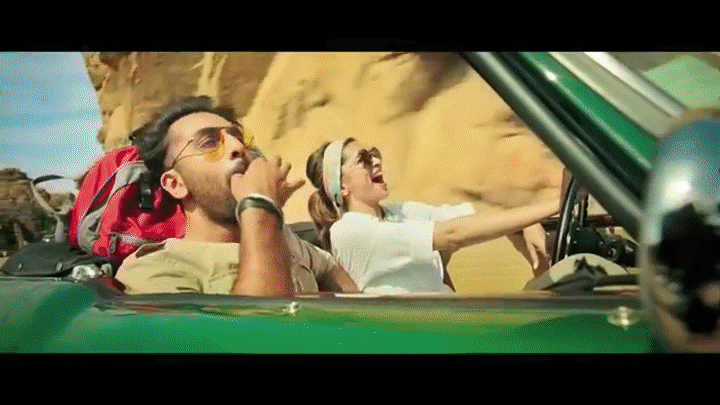 The movie was based on 'following your dreams' but in our society, importance is given to careers that get you 'settled'. This is a theme 'Tamasha' plays with very well
Ved (Ranbir's character) is a born storyteller, he lives in the realm of fantasy and wonder, however, as he grows up he is faced with the reality that he can't keep doing that. He had to "grow up" and be more adult. He had to get a job he didn't like and he slowly lost himself in the endless rut of the 9 to 5 universe. This of course vastly contradicts the Ved, or rather "Don", we see in the first half of the film.
When in Corsica he clearly is desperate for an escape from his life, so he puts up this entire facade with Tara. In fact, at that moment he shows off his passion, his passion for making up stories and telling them. Even though it's all a facade, he's showing Tara his true self and it's with this image of Ved that she falls in love with.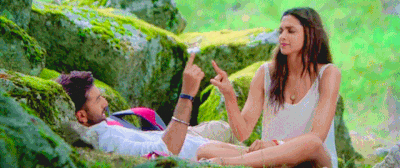 Tara is a very important character in Tamasha because she represents trust and safety for Ved, without him knowing it. 
Because Ved is used to bottling everything up and doing as he is told, he becomes rather passive and untrusting of anyone who questions him or probes him to the point that he's uncomfortable. That exactly what Tara does when he proposes to her. She noticed throughout that the man she fell in love in Corsica is not the same man she met in Delhi, so obviously before she takes such a huge leap with him, she had to poke him; ask him what was wrong. Tara's character becomes relentless in her efforts, she recognizes that he needs help and probably does not know it. She's met with retaliation from him but that doesn't stop her. This leads to an outburst on the part of Ved; a pretty ugly one.
It takes a trip home and a visit to the old storyteller he knew as a kid for him to realize what he's doing to his life. Over the years, as he forced to be someone he wasn't, he was harming himself.
He was mentally disturbed because he was forced to live two very different lives. 
We all battle with the balance between doing what you love and pleasing those around you. This movie is just one reminder of putting ourselves first. You must question what personal cost you are willing to take and for how long you can take it. Also, don't ever wait around for a Tara to show up in your life, be proactive and find those you trust around you. Talking it out is always better!
---
Cover image via: Nadiadwala Grandson Entertainment