What a lucky ducky, bhai is.
Ducky Bhai, the unfiltered YouTube roaster, has reached one million followers and he's excited
The crazy, unfiltered friend we all visit on YouTube has hit one million and it is quite the achievement.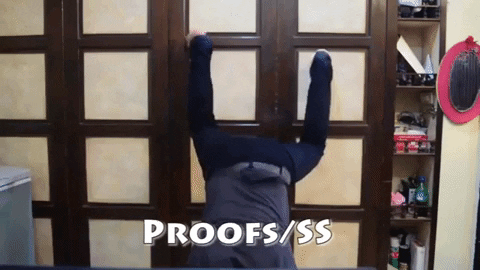 People all over social media have been congratulating him on making the milestone and celebrating his rise to fame
congrates @duckybhai for crossing 1million milestones i wish ke aap jaldi se jaldi 10million karo 😙😚

— Hamza Sheikh (@HamzaSh88026108) March 29, 2019
Ducky bhai k 1Millions ho gay😍😍 pic.twitter.com/i0XbEX6yRK

— HBD 13April (Loading… (@Han_tu_Bol) March 29, 2019
Now, we wouldn't call Ducky's videos family friendly but he's got people of all ages going crazy for him. His (extremely) fast pace of speaking paired along with his subtle (most of the time) but very effective gaaliyan have been enough to garner a strong following and an even stronger appreciation from his fans.
Ducky's unique videos may not be everyone's cup of tea but they've got a strong fandom
And look, I'll be honest, I wasn't super into YouTube videos but once I started digging and looking around for YouTubers to follow, Ducky Bhai was one of the personalities I loved most. First of all, there's no nonsense, in his videos. No fancy edits, no out of this world graphics, just some plain old footage of him playing a video game.
Literally, if you haven't seen his videos, this is it. This is his whole video. And that is the beauty of his style. Yes, he can get a little outspoken and his lack of filter can get him into some trouble with some of the other creators…
BUT! He does what he needs to do and calls out whoever he needs to through his platform. Again, could be tricky but his commentary on social trends and people can be quite hilarious and well, pretty spot on. But enough about what we think.
We spoke to the man himself on being a YouTuber, his advice to others interested in doing the same thing and his journey to a million followers that he recently reached
Ducky was born in Lahore, Pakistan and lived there until he moved to Japan as his father was pursuing his PhD in Robotics and Computer Science. He was three years old when the family moved to Japan and stayed there for about six years, completing his primary school and spending his formative years in Japan.
At 11 years old, Ducky came back to Pakistan but barely knew Urdu. His first language was pretty much Japanese and it took Ducky a bit get accustomed to Urdu and learning about Pakistani culture. He went to Punjab College for his F.Sc  in which he topped and made it to his school's top ten achievers' list.
Ducky then went to COMSATS but left after his third year to pursue his career in YouTube. Ducky stated that his whole family was very well educated and so it is was a little weird considering a full-time job on YouTube, but everything turned out how it was meant to be.
Ducky's digital journey began around the time he was in the 8th grade when he discovered YouTubers like Pewde Pie and Ray Williams Johnson
Ducky said that in following all of these individuals and their work, he realized that there was an entire world outside of TV stars and actors and that world turned out to be the Internet.
In 10th grade he decided to start making videos of his own which he first intended on being about tech and gaming. He started basic tutorials on Windows, how to download icons and other small scale programming tutorials.
His said that his first channel wasn't growing a ton and though he wasn't demotivated, he thought he was wasting his time and decided to delete it completely.
However, when he got into it again, he started a channel with the name 'Saady Tech.' This channel covered the basics of tech. How to jailbreak iPhones, laptops etc.  In this time, Ducky made a big mistake – a scam video. Ducky made a 'hack-video' based on the super popular game, 'Clash of Clans'. This video was fake, and through an external link. Ducky confessed that he was just trying to gain views as well as make revenue through the link. He called it an experiment and wanted to see if it would work. Fortunately, it worked – but unfortunately, YouTube terminated his channel.
After his second YouTube channel was shut down, Ducky discovered foreign channels and YouTubers so made a random video on Facebook and people liked it
That is where 'Ducky Bhai' began. Also in case you were wondering, the name Ducky has no kind of background story. It was totally randomly made.
Ducky said he put a random video, his friends watched it and loved it. The video didn't go viral but every one of his friends who did watch it loved it and asked Ducky to make more. Then came his next video, "Pakistani girls on Facebook" and in no time, it began picking up like crazy. Ducky then took it off his personal Facebook profile and uploaded on a page on Facebook and earned three million views. The video went absolutely viral and though it isn't available on Facebook anymore because that page of Ducky's was banned, you can still see it on his YouTube channel.
Ducky then started putting videos up on YouTube and in no time, he gained 100,000 subscribers. According to Ducky, that's the moment when Ducky thought about continuing on as a YouTuber as a long term career choice.
Apart from just making videos and creating content, Ducky did multiple things to keep his passion and skills on par.
For money on the side, Ducky began fixing mobiles at local stores for profit, selling used stuff on OLX and had a ton of knowledge on tech so he'd fix people's gadgets up as well. He bought a desktop with that money and started a tech channel so he could play powerful games as well as edit properly.
For Ducky, that is where it all started, because he loved editing. Even in school, all he wanted to do was something computer related, coding, gaming, programming – anything. His only request? A mouse and keyboard had to be there. Ducky really got into video editing through freelancing and other opportunities that came his way. He started making a decent amount of money as well and then started collecting and learning more and more.
With regards to who Ducky was inspired by, Pewdipie was a big influence not only in terms of content for Ducky but his general style and format. The YouTuber said he was also inspired by YouTubers on his level and those above him.
In Pakistan, Ducky called fellow YouTuber Raza Samo one of his best friends today as well as an inspiration for him, personally
When it came to his support system, Ducky said that in the beginning, his friends always thought he was wasting time as he always blowing them off to edit videos. However in the end, once the channel slowly grew, everyone began to be very supportive.
The same went for Ducky's parents who according to the YouTuber, were very annoyed with him since they thought it got in the way of his studying. They understood his job later but in the beginning, couldn't quite understand the path he was taking. Ducky said that he couldn't handle studying and working at the same time and through his editing, he could earn money.
When we asked Ducky what he thought when people call being a YouTuber easy, he said, "People think it's super easy but if it were, the whole world would have been overflowing with YouTubers."
"It's a lot of luck, hard work and dedication and the main thing is your intention."
If you just want to create videos for fame and money, Ducky promised, you will not be successful. But if you are genuinely interested, focused and want to make videos, that is how you become a proper YouTuber. You should only make them because they make you happy and the rest will follow.
Ducky also stated the importance of playing by the rules on YouTube, "for content like mine, you have to play inside the rules of YouTube. I had gotten community strikes and restrictions when I first started off but you learn to live within the guidelines of these platforms. Roast videos – people get very offended so they put strikes on the content. You can obviously do so now whenever I do roasts or feature people I immediately contact people and make sure I source and add in proper links, apply consent etc."
"Secondly, do what other people aren't doing. And even if people are doing that, make sure no one big is doing it and try and try for something that no one in your country is doing."
There ya have it, kids, straight from the Duck's mouth.
Being a content creator is just as easy as it is hard. Millions of videos to watch and you end up one single one, maybe somehow even subscribing to it. It is a ton of work and a lot of luck, just as life is, but when someone reaches a special spot in their journey, it's best to celebrate.
Well done Ducky, well done.
Are you a Ducky bhai fan? Let us know what you think about his achievement in the comments below. Love you!
---
Cover photo source: Ducky Bhai Via YouTube