If you've been on YouTube lately, or really any social media platform, you may have noticed a bit of a feud on the Internet.
For those of you who don't know, Sham Idrees and his collaborator Froggy, have been involved in a video battle of sorts, with Ducky Bhai, another Pakistani YouTuber
And NOW, DUCKY BHAI HAS RELEASED YET ANOTHER REBUTTAL VIDEO.
And just to make things easier for you guys, we thought we would break it down for you:
Ducky Bhai initially released a video, calling out Sham and Froggy for their 'fakeness.'
In what were 20 minutes and 54 seconds of trolling, Ducky Bhai did not hold back on exposing Sham and Froggy for their alleged 'fake' videos and 'fraud content.'
SHAM IDREES AND FROGGY ARE FRAUD || THE HIDDEN TRUTH !!https://t.co/Xpsq8Yut7E

Re-tweet would be appreciated. pic.twitter.com/rvDsISeZk0

— Saad Ur Rehman (@duckybhai) May 5, 2018
To which Sham released this rebuttal video:
In this video, Sham went OFF on Ducky, defending his videos, his sister and the fact that he does everything for money. (Lol, ok.) Also warning, Sham is super triggered and hates the word 'fake.' Apart from that, he continued to attack Ducky and use tweets and messages from the past to expose 'The Truth' behind Ducky Bhai, as the riveting title suggests.
And Froggy released her own rebuttal video:
Annnnnnnnd lastly, miss Queen Froggy decided to defend herself from Ducky Bhai's harsh words and criticism by creating her own video, 'Exposing' the 'Real Ducky Bhai.' She literally took the time to screenshot images, tweets, and texts to prove she was in fact, wrongly portrayed by Ducky.
Mindfucked? Yeah, we are too
To sum up, YouTubers all over Pakistani Internet are losing their shit and getting petty AF with each other and it's the saddest most ridiculous and entertaining thing we have ever seen.
Which brings us back to the latest video from Ducky Bhai.
Ducky called out Froggy (seriously wtf are these names), for calling HIM out in her own rebuttal video, based on false claims that Ducky proved to be untrue.
Savage. ~
Honestly, it took me an hour to figure out what was going on and quite frankly, I still don't really get it.
It just seems as though each YouTuber is using their platform to call out each other's platforms and videos.
For. No. Reason.
Every Avengers movie has been easier to figure out than this entire sequence of videos.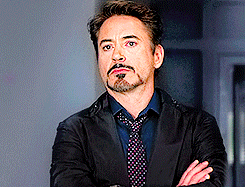 It all started when Ducky Bhai called out Sham, Froggy, and Chuchi for making a video out of their car accident. Apart from this, he called attention to the fact that Sham and Froggy make 'fake content' to pull in views.
Which is basically what all YouTubers do, but whatever… this whole thing is incredibly confusing, frustrating, childlike and we cannot wait to see what happens next.
People on the interwebs are equally frustrated now
PUT YOUR HANDS UP!
*Froggy, Ducky and Sham like*
What do you think about the whole issue? Do you get it? Do you care? Can't wait to see what happens next? SAME.
Watch the latest rebuttal video here, and see if you can make sense of this whole mess.
Let us know what you think in the comments below! Love you.
---
Cover photo source: Ducky Bhai Via: YouTube