Pakistan ranks seventh among the most adversely affected countries by climate change on the Global Climate Risk Index, 2017.
It is thus that climate change is an issue that we've tried to discuss in many different ways. It's a pressing issue that needs our immediate attention, but unfortunately, continues to remain ignored.
That smog that you've been cribbing about? Climate change and pollution
Of course, there are factors like crop burning and all, but it is LITERALLY an illustration of how man-made actions affect climate and the smog is how changed the climate of Punjab region by becoming a regular occurrence.
Lahore you're killing me! #smog #airpollution pic.twitter.com/2xRl7y0oCy

— Waqar Ghani (@_waqarghani) October 30, 2017
Also read: This Is What Would Happen If The Smog In Lahore Got Out Of Control
Climate change isn't just limited to Pakistan.
It's a global issue that poses a serious threat to nations worldwide. However, globally too, it's not given its due importance. In fact, some important personalities choose to deny its existence in the first place., despite glaring evidence.
Various reports have been published, appealing to the masses to pay heed to this issue.
The constant heatwaves, the rise in temperature and the flash floods – all serve as evidence of this pressing matter. Though the may not affect us directly, these occurrences are impacting our fellow citizens.
These constant changes in our country's climate have led to the displacement of countless Pakistanis.
In the past decade, there has been a flood almost every year. Some of the most devastating floods have wreaked havoc in Pakistan in the last decade as well. Not only did those floods claim innumerable lives, they also deprived many Pakistanis of homes and shelters altogether.
When people have their homes taken away from them by the force of nature, they seek shelter elsewhere. The following video by Naya Daur narrates one such tale:
How Climate Change is Displacing Pakistanis

Our story on what climate induced migration looks like in Pakistan. This is just one of the millions stories of people who have gotten displaced or have had to migrate due to the severe impact of climate change in the country.

Posted by NayaDaur on Samstag, 16. September 2017
The video gives a face to the plight of those suffering from the negative impacts of climate change. 
Moreover, it doubles as an informational video that states important facts and statistics on the topic as well. By doing so, the video helps raise awareness about fellow Pakistanis who are suffering at the hands of nature due to the damage mankind has caused. Perhaps, when we're able to see such problems as more than mere discussions, we'll be moved to change our destructive ways.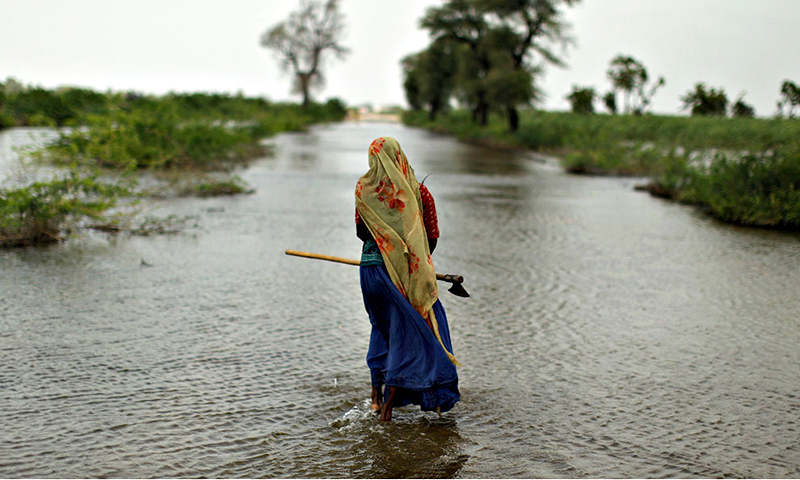 What do you think of the video and the issue in general? Share your thoughts in the comments below.
---
Cover image via: Naya Daur/Facebook