Lawn sales are known to be an all-time favorite spot for Pakistani aunties. Be it fighting with blood, sweat or tears, they make sure to show up hours before opening time in order to lay their hands on the most sastay kapray available.
If you've ever been to a lawn sale in Pakistan (which I'm pretty sure you have), I'm sure you've encountered some of these aunties during your visits:
1. Aunties who don't bother to look around, just keep pushing and shoving to lay hands on the loot.
Now as I said earlier, if you've ever been to a lawn sale, I'm sure you know the scenario over there isn't a normal one. It would be an understatement to compare it to a fish market. And between that, you have aunties who barely bother to look here and there, they jump straight in *plunge plunge plunge* into the POOL of clothes.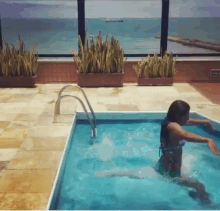 2. Aunties who keep asking every roaming salesman, 'Iss ka discounted price kia hoga?'
Some of us may ourselves be guilty of doing this, because let's be honest, who likes doing that much math? But remember those aunties, who literally JUST pick up every item of clothing and ask about the discounted price! Kudos to the salesman and their patience though!
3. The khwaar hui aunties who are struggling with their kids and their tantrums.
Ever heard of the term 'Carpe Diem'? It means to seize the day, make the most of what's in front of you. And these aunties do just that. Ab bachay hain tou kia karein? They'll tag along.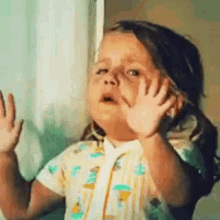 4. Aunties who legit sit on the floor and sift through piles and piles of clothes.
Walking around and standing in the stores gets tiresome after a point. So these aunties treat the place as their lounge, and getting as comfortable as ever, they chit chat and decide what to buy.
5. Aunties who distribute the sale items equally among their kids.
Each kid has their arms laden with clothes, wearing an expression of utmost annoyance on their faces. And the mom's go around the store practically picking up everything, 'Yeh bhi pakro, yeh bhi pakro'!
6. The manipulative aunties who can convince you to exchange your clothes with them.
Now, these are the ones you need to be most careful of, they'll come and approach you in the sweetest possible way, sweeping you away with their pyaari pyaari baatain. And BAM, before you know it, they'll wipe you clean! All your achay kapray gone…
7. Aunties who don't care about prices, just keep adding stuff to their pile.
These aunties are the real MVPs. Tag dekhna tou choro, they barely even glance at what they're buying. And then you know, credit card flaunting and all that.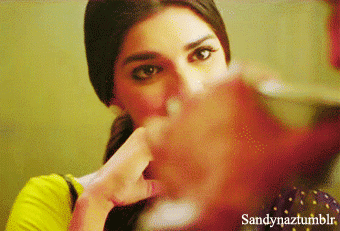 8. Aunties who break the line.
We understand that check out lines are THE LONGEST EVER at lawn sales, they beat every airport immigration counter. But aunties please, rules are rules. Your turn will come.
9. Aunties who reach the counter and decide not to buy half the stuff they chose.
Aunties who play the pick and choose game after reaching the counter are the ones I hate the most. Baji, there's a whole line of people waiting behind you, do this somewhere else!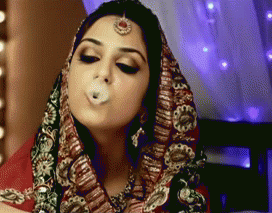 10. Aunties who demand further discounts on already discounted stuff
Yes, yes, yes. We all love discounts. Flat 50% off, flat 70% off, is music to every Pakistani khatoon's ears. But let's be real, do you really think they'll give you an additional discount when you bargain a fixed price? Mhm, I don't think so.
11. The decent, tameezdaar aunty, who seems like a loner in the chaos
Lastly, this shareef aunty stands in the corner, minds her own business and simply stands out in the crowd. A shout out to you aunty, we're with you!
Now you know exactly who to look out for when you head to a lawn sale next time. But just don't break the lines! Share your thoughts with us in the comments section below if you've encountered any of these aunties, or even better, if you're one of them!
---
Cover image via dhatoday.com