Summer is almost over, friends.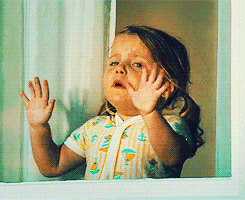 Yup, sad.
But before we bring out the uniforms, tears and old backpacks, we thought we would help you out in throwing one last hurrah. To enjoy the last couple of weeks of summer, we thought we would make you guys a list of some of the best places to watch live music in Pakistan.
Whether you're in Lahore, Islamabad or Karachi, there's nothing like getting your friends together for a session of good tunes and good times.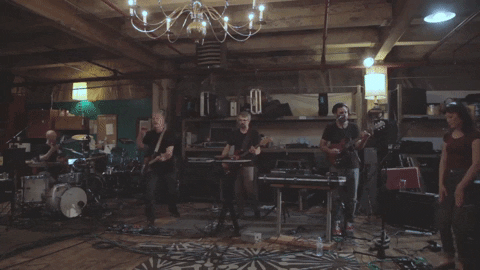 So without further ado, here are the best places for you and your friends to enjoy some good live music.
1. 12 Bar Blues Music House
Fresh on the Islamabad music scene, the Bar Blues Music House offers live music, music lessons and even a delicious menu of Italian and Mexican food. Open from 1 PM to 1 AM, it's the place to be for any and all Islamabadis interested in some live music.
2. The Grid Club
The Grid is probably one of the coolest venues in Karachi. It's both an art gallery as well as a community center open to the public. It's an open space for anyone who wants to explore their creative juices and a great venue to head to with your friends to relax, unwind and enjoy.
3. Base Rock Cafe
If you didn't already know it, Karachi is big on music. The Base Rock Cafe is just another example of the city of lights turning up the music scene. The performance venue is an audiovisual studio with cool red brick walls that will have you jamming all night long. Well, until it closes at least.
4. Peeru's Cafe
This is one of the coolest places in Lahore to go for live music and a good time. Peeru's Cafe is an open-air restaurant in Lahore. It's the best place to go for a night out for a good meal and even better live music.
5. True Brew
Though these events may not happen too often, True Brew's music is on POINT. Everything from audio recording and mixing to mastering and production, the people over at True Brew in Lahore know what they're doing and the best part? They have their own space for the public to watch.
6. Stars Club
Get ready to have a good night at this film-themed restaurant. Situated at the location of the former 'Cafe Grand,' Stars Club in Karachi pays homage to the history, culture, and talent of the city. The restaurant has a 'Talent Hub,' a platform used to give space to musicians, singers, stand up comedians. So if you want live music, this is the place to go and if you want everything else, this is still the place to go.
There you have it! Take a look at some of these venues and let us know what you think in the comments below! We know we will. Love you.
---
Cover photo source: Source: Base Rock Cafe Via Facebook