For those of you who may not know or remember, this brave schoolboy here is Aitzaz Hasan.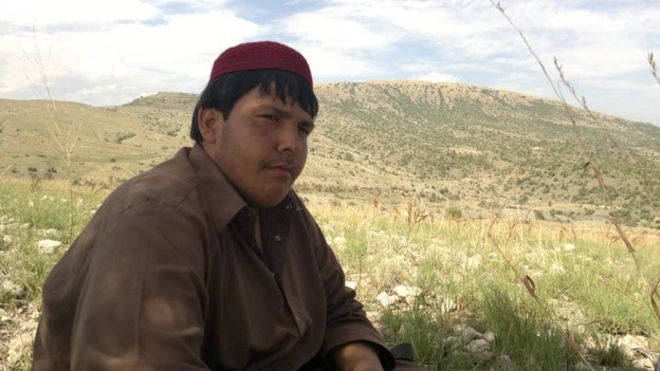 Aitzaz Hasan Bangash Shaheed hailed from Hangu District in KPK.
He embraced martyrdom in 2014 when he prevented a suicide bomber from entering his school. He saved around two thousand lives in the process.
Aitzaz made his way into the hearts of Pakistanis everywhere by his brave, selfless actions.
Though he passed away that day, he became immortalized on the map of Pakistan's history. Aitzaz Hasan became a National Hero. In fact, Nawaz Sharif's office even advised President Mamnoon Hussain to confer Aitzaz with the Sitara-e-Shujaat.
Nearly four years later, Aitzaz is now being honored by having a road named after him. The news was shared on social media.
.So incredibly happy to see this. Atizaz who died so his schoolmates could live by embracing a suicide bomber hasn't been recognized enough despite promises made to his family. @YasirPirzada efforts to get this road named after him a very important step in recognizing our heroes pic.twitter.com/knGbar6nW8

— Fasi Zaka (@fasi_zaka) December 7, 2017
I mean, just look at it. It's great to see one of our heroes finally being acknowledged in some form.
The Twitter user who shared the news, Fasi Zaka, shared how Aitzaz had not been recognized enough for his courageous sacrifice. He also acknowledged Mr. Yasir Pirzada for his efforts to have this road named after Aitzaz.
Mr. Yasir had the following to add:
Plus roads in the names of our heroes Capt Mobeen Shaheed and Sifwat Ghayoor Shaheed also. https://t.co/e0wtdNUqyL

— Yasir Pirzada (@YasirPirzada) December 7, 2017
People on social media have been responding to this gesture. Some talked about how a mere schoolgoing child became such an important symbol for the nation. 
A Kid make Me believe in my Land. A symbol you can't even label

— Adeel S Butt (@AdeelSButt) December 7, 2017
Others thought it was a wonderful tribute to a fallen hero.
Thank you for sharing , wonderful simply a tribute to Aitzaz.

— Abdul Jabbar (@AbdulJa53623062) December 7, 2017
And others chimed in with further suggestions.
Aslamo alakem, Great. Azeem baap k Azeem baitay. How about putting a plaque also on that road, showing brief life history of our heroes. Allah ap ko sehat aur eamaan waali zindgi dey. Aameen.

— Iftikhar Mahmood (@iftee58) December 7, 2017
Some expressed their disappointment over how our nation doesn't necessarily always honor its heroes.
Thank you for posting this. Sadly This nation doesn't honor its heroes

— Mir Muhammad Ali (@MirMAli) December 7, 2017
And others believed he hadn't been honored the way he deserved to be.
An unsung hero who has not been honoured in the manner he so deserve. Shouldn't the new Islamabad Airport be named after him ?

— obaid (@obaidzia50) December 7, 2017
He deserve more than this..

— Mian AhMad Hassan (Sialkoti) (@iamHassan_96) December 7, 2017
However, most people were glad that Aitzaz's memory would live on. 
Kudos to Yasir Pirzada,Zaka & all those whose sincere efforts & untiring zeal bore fruits.Shaheed Atizaz & many others are genuine national heroes to whom nation owe too much.They are true pictures of valour & heroism to inspiring the generations to come.

— Muhd Shafqat Murad (@MShafqatMurad) December 7, 2017
Perhaps Aitzaz deserves more than this. However, it's great to see that we're taking some initiative towards honoring our heroes.
What do you think of this? Let us know in the comments.