Here comes Ramazan, the season of pakora-bellies and doodh soda overdoses. And with that comes the newest wave of inaam ghar frenzy starring Pakistan's national treasure, one Mr. Aamir Liaquat.
Aamir Liaquat shared a teaser of Geo Tv's Pak Ramazan transmissions that will be airing starting today.
The teaser starred Liaquat bhai in an Army uniform, covered in a pool of blood.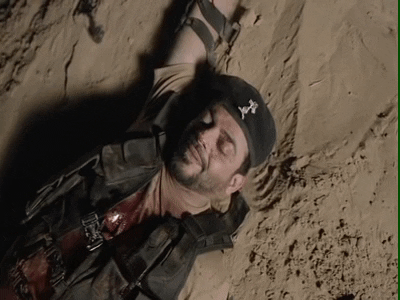 He also shared exclusive behind the scenes photos
This pose remind us of the song "banno tera swagger".
And Twitter had a field day.
From the mildly amusing…
To hilarious…
Aamir Liaquat as one of the single ladies.
To batshit crazy…
And this is why Karachiites are so eager to win a motorcycle off of his show.
Source: @SenorSaadAmjad Via: Twitter
Just what the doctor ordered.
Here he is leading the Beatles into Ramazan's blessings
And here he is giving the Trump some rat poison
Diving into the open sea because of the intense garmi
Source: @SenorSaadAmjad Via: Twitter
Making Frazier bow down to the great Mohammad Ali
Khaali haath aye thay hum khaali haath jayein gai
Source: @Imdadawan Via: Twitter
ARE YOU NOT ENTERTAINED?
Okay now Aamir bhai is getting into adult entertainment category, so all underage folks and dil ke mareez are requested to avert their eyes
HAHHAHAHAHHAHAHAHHA DEAD.
Riding into the sunset with the Korean badass, Kim Jong-un.
Uh-oh.
Meanwhile, Amir Bhai was not amused and bashed his haters on live Television
Ramadan and all its blessings, am I right?
---
Zarra ye bhee check karein: