Pakistanis after lockdown ends are going on a wild ride
We asked our followers about the first thing they would do when the lockdown across Pakistani cities ends, now that it has been announced by PM Imran Khan. We got some pretty interesting answers. The most popular of course was either, "go meet my friends" or "give my friends a huge hug".
Here are some other good ones:
1. One of the most common things Pakistanis want to do after lockdown is to "play cricket"
Choti choti khushiyan.
2. "Mein traffic dekhun gi ja kay"
Damn, same. I will never grumble at traffic after this!
3. So many Pakistanis after lockdown are looking to go back to their favorite national sport:
"Bhai ki shaadi ki tayari resume karun gi"
Haye, good luck.
4. There are some Pakistanis who're treating lockdown very recklessly like this one who claims to have the virus:
"well, I've been tested positive so I will go out and start this shit again."
POLICE.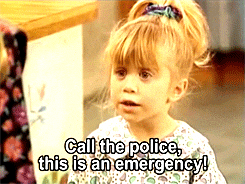 5. Pakistanis after lockdown are definitely going to become more cultured, it appears: "I wanna go to a museum."
Damn, your mom isn't reading this, be honest!
6. "I want to give my board exams!" 
Yeh din bhi ana tha, kay bachay exams ke liye tarsein ge government ke cancel karnay ke bawajood?
7. Pakistanis after lockdown are sure to be more thankful, like this person:
"Go to the mosque and thank the Almighty Allah".
Truly a trying time for many as they see their local mosque closed for congregational prayers.
8. "HAHA, stay at home. I am a Muslim girl, what else can I do? It's the same."
DAMN THIS HURT.
9."Have fun and go do awarah gardi".
Bet your mom isn't too happy about that.
10. So many Pakistanis after lockdown are looking forward to enjoying the privilege of having household help
"Call in my maids and have them clean the entire house."
Yikes, hope social isolation made you appreciate them more!
11. "Rush to the salon."
I feel you, sis!
12. "Smoke a joint"
Aim high.
13. "Get non-essential groceries."
It's truly the little things, guys!
14. Another popular answer among Pakistanis to do after lockdown was, "GO TO THE GYM"
Wow, bro! Passion passion hota hai.
15."Aray ghoomein ge, phiren ge, naachein ge, gayein ge, aur kya?"
What about aish, you forgot about aish.
16."Dilbar jaani kay pass jayein ge"
Good luck to you love birds!
17. There are some mindful Pakistanis who are going to be cautious after lockdown because the virus still remains:
"I would still choose to stay at home."
Aapka ghar, aapki marzi.
18. "Told her not to meet before lockdown . Now gonna meet her right away cause missing her badly."
Sigh, love in the time of Corona.
19. "Try to get married ASAP".
20. "I hope Dominos keeps the 50% off their menu".
21. Some Pakistanis are taking the lockdown as a chance to do some challenging dares it seems:
"Dance on the streets naked"
Are you expecting to enter an alternate universe once you step out of your house?
22. While many Pakistanis before lockdown ends are still not being sensible there are those like this person who haven't met their families in a long time:
"Go to my maika."
23. "Going to continue the search for my birth father"
Wow, good luck, friend.
24. "Pick my car from the workshop!"
25. So many Pakistanis, after lockdown ends, are going to eat everything they've been deprived of for safety reasons like: "GOL GAPPAY"
I agree with this one!
26. "Become an extrovert"
Did you enjoy this list? Well, add to it! Tell us the first thing you would like to do, once the lockdown is over, in the comments below!
---
Cover image source: libertynation.com