The friction between Pakistan and India is on the rise and mainstream media continues its efforts in making sure that the hate between the neighboring countries is fueled enough for people to get satisfied at the thought of an impending war. It's the easiest thing in the world to sit behind computer screens and ask for a war, ask for a nuclear attack, ask for violence. But we know little or nothing of the magnitude and the duration of the impact war has on human life.
Only people who have come face to face with the horrors of war can understand how in a war, there are no winners or survivors. War isn't just between soldiers. It's between nations, and majority of the casualties of war consists of innocent civilians, who neither had anything to do with war nor asked for it. Not even children are spared.
Not many will have the heart to watch the graphic war images that follow and many will never wish to live in a world these pictures portray. Then why has it become so easy for us to spread hate and wish for something as awful as this?
 WARNING: These images are extremely graphic
Kashmir, July 2016:
When Indian forces sprayed iron pellets at the crowd during a protest, injuring even children, with their skin pierced open. The pellets penetrated their vital organs and bones, causing excruciating pain, some even losing vision in both their eyes. The victims were as young as 4.
Gaza, November 2014:
Gaza's ruins, after Israeli military attacked and killed 2200 people, majority being Palestinian civilians, November 2014.
A resident at Gaza City, sitting among the rubble of his and his neighbors homes after the attack:
Gettysburg, July 1863: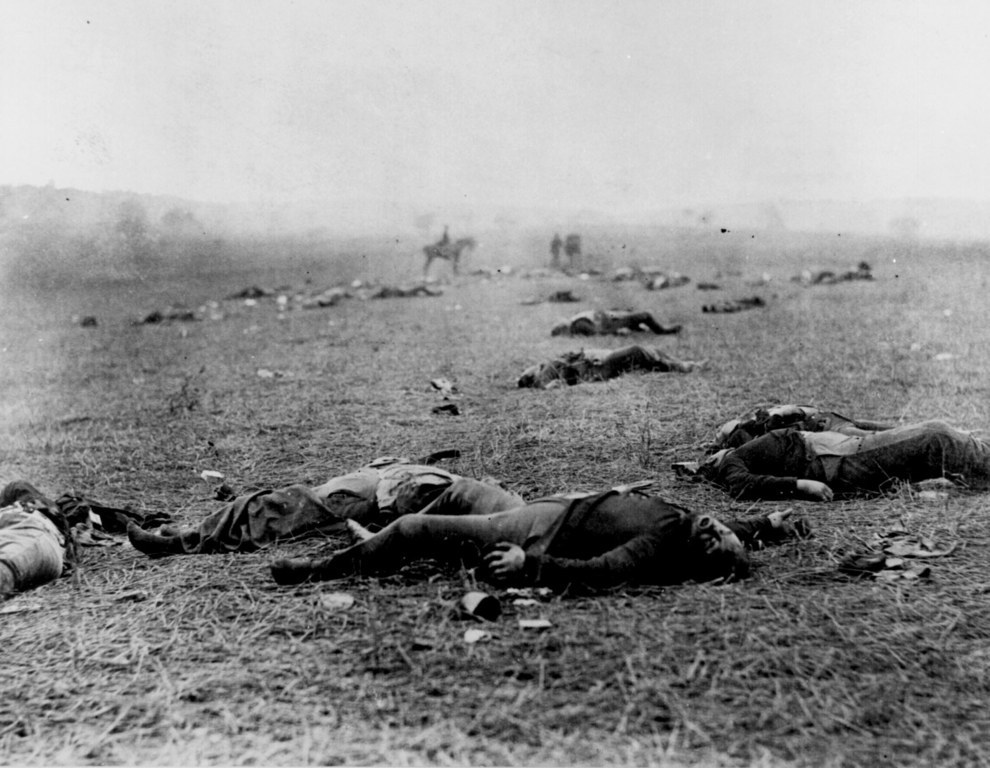 Hiroshima, August 1945:
A mother lying with her child who was injured in the atomic attack at Hiroshima, Japan.
Nagasaki, August 1945:
A girl with her skin hanging in strips, at Ohmura Navy Hospital on August 10-11, 1945 after the nuclear attack on Nagasaki.
Kazakhstan:
This image is from the aftermath of a nuclear test done in Kazakhstan, told as a touching visual story by Ed Ou.
Kabul, May 2013
Terrified children run away from an explosion in the capital of Afghanistan.
Spain, 1936:
A journalist dashes across a bridge between to rescue a baby during Civil War in 1936.
Syria, today:
A young Syrian Kurdish child crying as Turkish police search the bags of people crossing the border, fleeing unrest in Syria.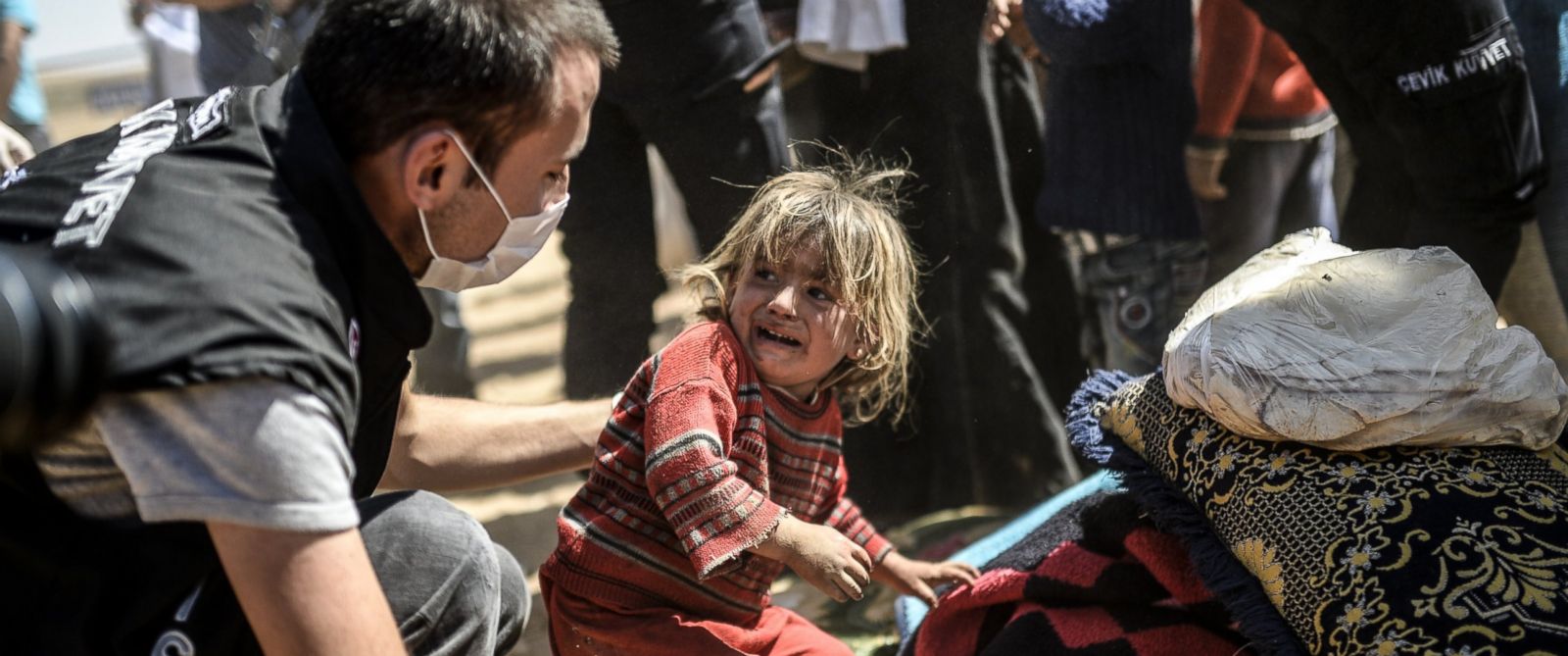 The iconic image of a small boy lying face down in the sand on a Turkish beach. The boy, drowned in an attempt to flee Syria, his war-ravaged country.
Also see: This Outrageous Charlie Hebdo Cartoon Mocks Syrian Child Aylan Kurdi's Death
A Syrian child so scarred by war that she stared into a camera lens believing it was the barrel of a gun and raised her arms in surrender.
5 year old wounded Syrian child sits alone after being pulled out of a rubble following an airstrike.
Is war still the solution? Wake up.
---
Cover image via: @FaizePatel143/Twitter