It's no secret that when it comes to making a list of our favorite Twitter accounts, the police doesn't necessarily make the top five.
Until now…
This female Punjab police officer's Twitter account is the best thing we have ever seen.
Just, amazing.
First off, she's making sure everyone knows she may work at the Punjab Police but she isn't a Butt
YES.
Naturally, we reached out to her to see if we could get to know her and well, let's just say she was WAY cooler than we thought.
Sure as long as you don't pick on my grammatical mistakes 🤔

— Amna Baig (@amnaappi) June 30, 2018
Hailing from Hunza, Amna received her Bachelors degree from NUST Business School and took her CSS exam in 2015. While she was in University, she ran a business of baking customised cakes and before THAT, she was on Islamabad's women's swimming team.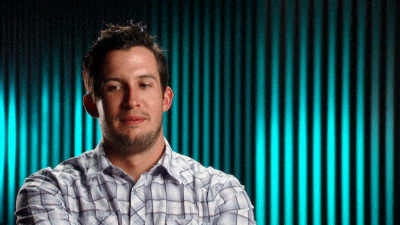 Same.
Amna is currently posted in Gujarat as an Assistant Superintendent of Police and working to bring down crime in the area that is notorious for criminals. So you can basically say she is a crime-stopping warrior super hero.
The only vacation I could get a leave for #Elections2018 pic.twitter.com/fA5KWkXJ2J

— Amna Baig (@amnaappi) June 30, 2018
She ALSO completed and TOPPED her Elite Combat Course conducted by SSG commandos. LIKE, WHAT.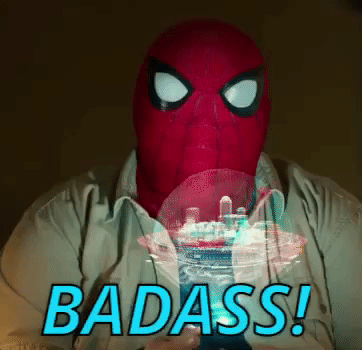 When speaking to us, Amna revealed why she started pursuing the career choice in the first place. "Apart from the obvious motivation of being able to correct social injustices on a personal level, I joined police because it was a great way to put off marriage! "
RELATABLE.
She went on to say,
"My batch mates and my seniors have given me and my other female colleagues more respect and appreciation than could be expected. They have given us the confidence to work without ever doubting ourselves based on our gender. To my utter surprise, I have never felt discriminated against at work and all the credit goes to my department and my jawans in Punjab Police."
Heard this complainant over iftari today. She told me it's her first time having iftari in a police station. I told her that makes the two of us. pic.twitter.com/RDigQxmLA6

— Amna Baig (@amnaappi) June 12, 2018
"My aim is to change the perception of taboo attached to going to a police station, and every day I am trying to make it more accessible for people, especially women. Protection of life, liberty, and property is everyone's fundamental right, and I am just working to ensure that."
"Recently a little girl asked me what I did for work and I told her I'm a police officer. She said, that's not possible, girls can't be police officers. I want all the little girls to know that everything is possible for them!"
She's one in a million and Officer Baig is officially one of the coolest people around.
What do you think about Officer Amna? About women in the police force? Let us know what you think in the comments below! Love you.
---
Cover photo source: @amnaapi Via Twitter