Recently, a classist sign in Islamabad circulated on social media. It was from some elite country club of the capital and caused A LOT of controversy.
I'm not going to talk about one city in particular, though, because this is not a city-centric issue. However, this sign started a lot of conversations that we need to be having.
Thank you Islamabad Club for reminding us that our 'Colonial Hangover' is still not over – Despicable pic.twitter.com/R1xqL5sRGZ

— Rehman Anwer (@rehmananwer) May 6, 2017
But what exactly are these conversations?
Are we offended by this sign because we want our 'maids' to come in with us so they can take care of our children?
Are we annoyed because where else are we supposed to leave them?
Is it because we treat them like equals and want them there with us?
Is this inhumane, classicism or just idiocy?
Or maybe because we're saving them from the bigger inferiority complex that they will fall into when they see the lifestyle of the other side?
Regarding this picture, I do see the reason for outrage and it is warranted, however I feel another aspect also demands attention here. pic.twitter.com/bHN5Z5SsNA

— Hafsa Khawaja (@Hafsa_Khawaja) May 6, 2017
Yes, this sign irked me, but are we seeing the bigger picture here?
While I'm pretty certain that the intentions of the club weren't as noble, but there is a perspective that believes that helpers and caretakers shouldn't be allowed in places like these so that they won't be discriminated against; so that they are not made to feel like they don't belong.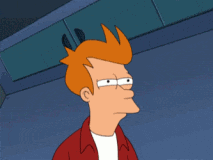 This conversation has also been going on at our office, we also realized that not everyone's experience with maids and ayas is the same
Some of us hear stories of the aya jis that brought our parents up, and how they're a part of the family. And how they were invited to every close event of the family's. Similarly, even in my  own house, there came a point where the most respected member of the family was the aya ji who had a huge role in bringing me and my siblings up. Of course, these experiences are also not common, but they just go to show that NOT everyone treats their household help like the demons we think everyone is.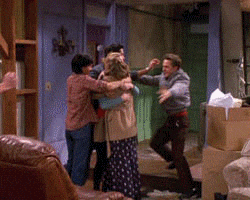 There was a lot of murmur about this incident on desi internet
Like this person who made a very interesting observation
A signboard offends us while social and educational systems based on the same standards don't matter #IslamabadClub #beingPakistani

— جہانگیر (@memonjb) May 7, 2017
And this guy who was wondering if this was also goroun ki doing
#Islamabadclub reminds everyone that colonial mentality & class segregation never really left us#RabindranathTagore#FatahKaFatwa#Pakistan pic.twitter.com/tqzWnDeyPz

— امید سحر (@faisal77online2) May 7, 2017
And when this one questioned the blatant hypocrisy that exists in our society
To all @Islamabad_Club haters, wt abt whn u serv drvrs/wrkrs sprtely at wedngs & make thm sit outside? Wat hypocrisy!!#Islamabadclub

— P@ki$t@ni! (@moaazkhan) May 6, 2017
This perspective shed a very new light to the discrimination that may happen if maids are allowed inside

And this dude couldn't help but think of the class-obsessed society that we have become
Seen at Islamabad Club.

Because maids and ayas are second grade citizens?#IslamabadClub #Pakistan #Racism #Islamabad #SayNoToRacism #ISB pic.twitter.com/HTi0yG960t

— Shahjahan Khurram (@91Shahji) May 6, 2017
Ek second
And this guy who went back and got another picture of the signs around the club
This is #IslamabadClub. #Irony #ClassDifference. #Elitism pic.twitter.com/TLOk9D9b7v

— Fasih ur Rehman (@FasihTanoli) May 6, 2017
One more from the other side
My question still remains, though. Is this a mindset that we all have ingrained within us? Is this something we've carried with us for a really long time? Is this our way of not letting the unprivileged know just how unprivileged they are? Is this class difference a new phenomenon altogether? Or is this just a private club's own policy, which is kinda okay? We'd love to hear what you have to say about this. Till then, let's all try treating human beings like, well at least human beings, shall we?