Remember when we were all young and wanted a puppy or a kitten, and we'd always ask our parents if we could get them, but they'd say no because it's too much responsibility? Well, they were right.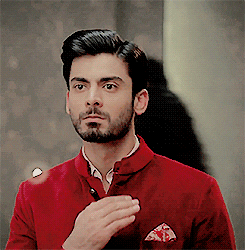 My friend's Kuchi (an Afghan Shepherd) recently had pups and I took a 3-month-old pup home with me.
I had wanted to befriend a dog ever since I was a little kid, but never got the chance. So when I did get my hands on one, I was legit over the moon. I named my little guy Chowky. Let me just tell you how my first day with him was like.
The moment I bring Chowky into my house, he starts getting familiar with all the scents, and my parents. He's chilling in the living room, on the carpet, and we're all looking at him smiling, because he's just so damn adorable. That is, until he pees on the carpet. The. Carpet. In. The. Living Room.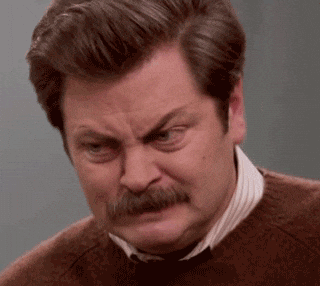 My dad and I just stare at each other and are like, "Oh no." But then we're like chalo, koi baat nai, he has peed, ab kuch nai ho sakta, bahir ley janay ka faida nai hai.
A little while later, just before I'm about to take him outside, he pees on the same carpet, AGAIN. My mom's like get this dog outside right now. 
So, the first night, he slept on the floor of my bedroom because it was his first night away from his mother and I didn't want him to feel alone. I was surprised that he didn't bother me that much – just tried to climb my bed once but jab ussay daanta tou bechara wapis neechay laet gaya.
In the morning, I quickly get ready for University, late as always. This was my first official day with little Chowky, and honestly I did not know what he had in store for me. As I make my way down the stairs for breakfast I see Chowky's poop and his pee on the stairs. I am baffled. For a moment I stand there trying to figure out what to do, I knew my parents would be mad if I left without cleaning it up.
I took a plastic bag, plugged my nose and picked up his poop, and used paper towels to clean the rest.
It still haunts me to this day. The stench watered my eyes, and I was legit about to throw up.
While I'm trying to clean up after Chowky and making sure I set a time for his bowel movement in the future, he's just prancing around the area getting his paws dirty. I take him outside on the terrace so that he doesn't mark any more territory. Although I was already late, I had to make sure that Chowky had food before I left, and so I was like screw my own nashta, it's more important that he eats.
My first day with Chowky wasn't over yet. When I came home from university at around 2 pm, the first thing I did was give him lunch, before having it myself. He was overly excited to see me, which is like the best feeling in the world. When you come home, and this little guy is just jumping on you because he is so happy to see you, it's like – wow, another being, excited to see ME?! I chilled with him, pet him, and gave him all of my love.
Later in the evening I took him for a walk so he wouldn't poop inside the house. Chowky wasn't used to a leash, nor was he used to a walk.
So the walk was more of him sitting, going around in circles sniffing things, and not listening to me whatsoever, than anything else.
Was it worth it? Did he end up pooping? Nope, I wish. He didn't do anything. Most of the that time during the walk, I had to pick him up and set him down 3 feet later just so he would move forward. The funny thing is, the next morning I saw his poop on the terrace. Yes, I picked it up. Yes, I've been taking him on walks for the past week twice a day at the same time, yes, he still always poops at home.
Raising a puppy is truly like raising a child.
They need love and attention, food, and someone to clean up after them. It's easy to neglect them, or give them food and walks at different times of the day, but setting up a routine is key. I'm still getting used to the routine with him, just as he is with me.
To all those wanting a pet dog, it's an amazing experience, but it's one that is filled with a LOT of responsibility. Definitely worth it, though. Do you have a cute little doggo? Share a picture in the comments!
---