Being Punjabi is probably the best thing that happened to us, no? I mean we're loud as hell and can be bordering on obnoxious and flashy, but we know you hate us cuz' you ain't us, you non-Punjabians. To prove that we're different from you all, here are a few reasons and signs that make us who we are, which in other words is the BEST!
1. Our love for the razai 
We may own a hell of a lot of fancy quilts, but we all know we can't sleep without those razai, even if that means feeling suffocated under all that wool.
2. Chaati Ka Makhan Aur Lassi
Our love for lassi is still a better love story than Twilight. Lassi ka nasha puts you to sleep in a matter of minutes. To add to that is the traditional chaati ka makhan that's made in our villages; this is a desi way of whisking butter.
3. Being pathetic at Punjabi but still acting like a boss
At first trying to speak in Punjabi proves to be one of the most difficult tasks, because you end up having the worst urdu/punjabi accent. Eventually you'll nail it enough to make them fellow punjabis understand what you're saying.
4. Baraatis and Bhangras
Between trying to get done with sehra bandi and getting to the venue, the baraati boys will make sure there's an excessive amount of bhangra displays at every red light.
5. The Buffaloes and their desi ghee & doodh
The milk that you get in cartons, to us, isn't really what you call bhens ka doodh. Punjabis make sure they have a never ending supply of desi ghee and doodh ki bottlain from their village.
6. Homemade Achaar
We all have tasted homemade achaar that either our nani or dadi made. Damn does it taste good!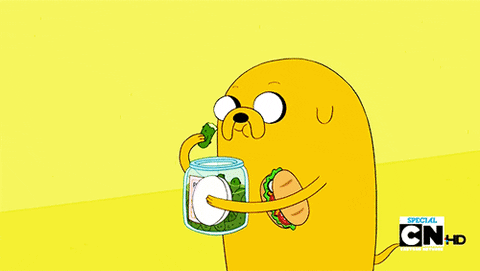 7. No Volume Button
We don't know how speaking softly works. We have inbuilt amplifiers in our throats. No one ever knows what the shor is about.
9. More Is Less
We don't believe in dressing according to the occasion. We doll up as if it's our betay ka walima.
10. Biwi Dakter Hi Achi, Beta Dakter Acha
Betay ke liye toh childhood decision is to be a doctor, but we want our bahu to be a doctor too, even if our son is nikumma.
11. XXL family size
We are a lot in number, the more the merrier, the bigger the better. We travel in packs.
12. Gaali Ho Toh Sirf Punjabi Mein
Nothing gives you more satisfaction than abusing in Punjabi, trust me.
13. Barri Zameenain, Barra Ghar, Barri Gaari
We're very status conscience. Even if we can't afford that jazz, we'll still go the extra mile to make sure we have a big car and a fancy ass house. Aakhir impress karna hai!
14. Punjabi Big Fat Weddings. 
As I mentioned we travel in packs, therefore our weddings are insanely huge. Shaadi kum aur mela ziada lagta hai…
15. Teri Zaat, Meri Zaat
Our obsession with 'zaat' is getting out of hand. We rarely get impressed by someone other than ourselves, because obviously my zaat is better than yours.
16. Eid Gaoun Ke Ghar Mein Jaani
One Eid, out of the two, has to be celebrated in your ancestral home.
17. Dam daar Dhotti
Admit it, you all wondered how the dhotti on all the baba ji's in your village never fell.
18. Chotti Umer Mein Shaadi
We're quite notorious for getting the girls hitched at a young age, because obviously when she hits 20 she starts aging and her skin begins to sag, right?
19. Dieting Karna Mushkil Nahi, Namumkin Hai
Punjabis, regardless of modern medicine, have not been able to grasp the concept of dieting.
20. No BBC, Only PBC: Punjabi Broadcasting Corporation
Well, naturally, everyone's business is most certainly our business too. Our Punjabi network is way faster than that of BBC's. We must always know what our baradri members are doing. Judge karna meri dadi ke dayein haath ka khel hai.
21. Shaadi ho aur dholki na ho, aisa ho nahi sakta
Ballay ballay ni tor Punjaban di…. We all need an excuse to sit and sing to the beat of a dholki.
22. Much Nai Te Kuch Nai
Some boys like their facial hair a bit too much. Maybe they're taking their ancestral village status of Chaudry saab a little too seriously.
23. You Can Graduate From Harvard, But Daddy Will Get You The Job
You may have graduated from an ivy league, but beta job Abu hi lagwa ke dein ge.
24. Makkai ki roti aur saag
If you've never had makkai ki roti and saag, ja ja ke kha ke aa. 
25. Hatti ka khana aik daffa toh zaroori hai
We've all, at least once in our lives, thoroughly enjoyed a meal at some weird ass hatti. As long as we're getting good food, we don't fret over the location.
Some of these things are Punjabi traditions that have been passed down from generation to generation. So if you're a Punjabi, flaunt it cuz' you've got it.
Also, check out these types of Punjabis and let us know if you know anyone like this:
---
Cover image via: emaze.com