Everyone's beloved Pindi boy, Sheikh Rasheed, has been making waves across the internet and media since forever. Be it his classy, Dhoom-style, bike ride through the streets of Rawalpindi or his love for naan, channay; Pakistanis thoroughly enjoy everything he does.
So like everyone knows, Sheikh Saab was just deployed as the railway minister and he took to Twitter to make it official.
— Sheikh Rashid Ahmad (@ShkhRasheed) September 12, 2018
Full Pindi Boi tashan! I bet Sheikh Rasheed took this picture so he could have a new Facebook DP.
Anyways, people really liked the official photo and were congratulating Sheikh Saab.
Getting young day by day BOSS 🌷
— IrfaN UddℹN MahsooD (@SunnyKhanMSD) September 13, 2018
Mashalla shaik SB the great

— MUHAMMAD SHEERAZ (@xheezi) September 13, 2018
But obviously, there had to be some party poopers.
Quaid hum sharminda hain k Sheikh Rasheed jaisay…….aaj phe wazeer-e-Railway hain!!!!

— Baba G (@lahoribaba88) September 13, 2018
However, people were quick to notice something odd in the entire portrait…People pointed out how the portrait of Quaid-e-Azam looked a little off – even agitated.
And so, the trolling began.
Even Jinnah doesn't want to see him.#MurshidPaak 😂 https://t.co/iTfpJ8D0dV

— ایلی (@aiiillliiiii) September 13, 2018
Naye Pakistan main bhe trolling hogi?
Is it just me or is Quaid having a facepalm moment in the picture above?#sheikhrasheed pic.twitter.com/NQkuqilFg0

— Shahjahan Khurram (@91Shahji) September 13, 2018
Kaaash quaid e azam pchy sy is k ser me jutay mar skty 🙄🙄🙄

— میرا وزیراعظم جہازہے (@shai_Zaa) September 13, 2018
Some people voiced Quaid's apparent thoughts:
Jinnah: "Wtf is this" pic.twitter.com/33SSzyhDAP

— maho (@mahobili) September 13, 2018
Even though he looks really nice in the picture, people had differing views.
Shiekh sb tandoor per 2 Nan tu luga do bhok lugi hoi hay

— Muhammad Shakeel (@shakeelawan105) September 13, 2018
 Everybody get your hands together..
Sheedy tali

— ch saqib latif arain (@CH_SAQIB_LATIF) September 13, 2018
Nechy dekho pechy se Qaid e azam aik hi rakh ke Mary ga galy main.😅😆😆😂

— Anonymous (@Tanzeel15011990) September 13, 2018
Then there was THIS conspiracy theory! 
Lagta ha ap ny weight lose kia ha shekh https://t.co/DdmF7dUl5V lag rhy hain. Ya phir camera ka jadoo.

— Safia Amin (@SafyaAmin) September 13, 2018
How, I think, Sheikh Saab must have felt after reading this comment!
On a serious note, even I can't help but overlook the fact how young Sheikh Rasheed looks, or maybe its photoshop?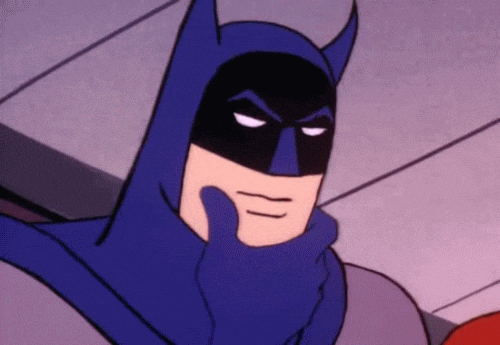 Either way, we can't say much about that. Looking at the portrait of Quaid-E-Azam, it does seem like he was not "comfortable" in the entire situation. On a lighter note, here's to wishing Sheikh Rasheed, and all other ministers, all the best for his tenure.
---
Cover image via Twitter