Shaadi season is here, the invitation cards have started flooding in, dance practices have started and there's an excitement in the air as girls discuss what they'll wear and boys mull over what kurtas and tuxedos they own.
Here are a few people, you can spot at every shaadi in Pakistan:
1. The one who is only there for the roti 
Kon dulhan? Kon dulha? Ye batao menu mein kia hai?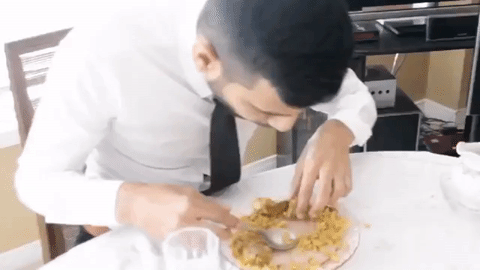 2. The one who's there for the poondi 
3. The one who made the mistake of bringing their DSLR along and spends the entire evening taking pictures of others
4. The dur daraaz ka rishtedaar
They aren't even sure if they were invited…but they came anyway and they participate in the shaadi 100%
5. The selfie addict 
6. The one who just doesn't want to get off the stage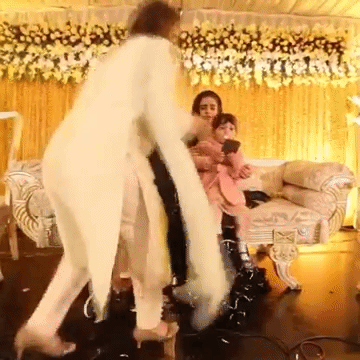 7. The shy one who leaves without even saying hello to the bride/groom
8. The self-conscious person who feels extremely under-dressed 
9. The one who IS extremely overdressed 
10. The one who's only there to watch the dances 
They will elbow you to get to a spot near the stage where they can enjoy all the dances better.
11. The one who can't help but whisper awkward jokes about the bride and groom to their friends
12. The one who doesn't even know the bride or the groom that well but is in every picture the professional photographer took 
13. And finally, the one who comes just to mark their attendance
Apni moun dikhai k baad foran bhaag jaate hain ye log.
---
Cover image via: Idrees Naghina Wala