The last couple of months have been about one thing,
Football.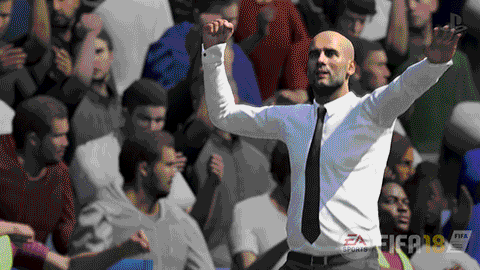 The World Cup craziness just ended and despite all of the team rivalries, it was nice to see that everyone was coming together in the name of the game. However, in light of recent news involving a star player, it seems as if this sportsmanship is long gone.
Mesut Ozil, Arsenal midfielder, just quit international football due to the blatant racism and disrespect he felt in Germany over his own Turkish heritage.
Since the news broke, people all over the world have been commenting on the decision, including star tennis player, Sania Mirza.
This is the saddest thing to read as a an athlete , and more importantly as a human being .. you are right bout one thing @MesutOzil1088 racism should not and will not be accepted under any circumstance.. sad if all this is true .. https://t.co/d1MYyYoDYY

— Sania Mirza (@MirzaSania) July 23, 2018
Sania spoke on her own experience as an athlete, stating that racism in sports is absolutely unacceptable, to which many had something to say.
Even in his last match he was Germany's best player. Strikers couldn't convert their chances. Guess they needed a scapegoat. Retired at 29. So sad and shocking!!!

— Neo (@hate_chemistry) July 23, 2018
After marrying Shoiab so many haters have told Sania to move to Pakistan. Did she react by quiting India? Rather she has slayed them because she knows she is Indian and no one can question that. Ozil should have held his ground.

— NandiniRCP (@nandinircp) July 23, 2018
Doesn't it ring a familiar bell, here in India? So sad, but it has to be fought and countered with all its might. Way to go Ozil.

— jeta (@jetapd) July 23, 2018
I agree ! France won the world cup 2018 people are highlighting the immigrants and Muslims behind the win why ? Germany early exit in world cup people are highlighting racism remark on Mesut Ozil behind the defeat .players are players!!!

— hossainjaved (@caneberry18) July 23, 2018
In regards to his statement, Ozil was quoted saying, "I am German when we win, but I am an immigrant when we lose."
In the statement that he had released on social media, he said that despite him being a proper citizen of Germany, he never felt accepted by the country.
III / III pic.twitter.com/c8aTzYOhWU

— Mesut Özil (@MesutOzil1088) July 22, 2018
Since the statement was posted, Germany's Football Federation (DFB) has rejected Ozil's claims of racism, however, have stated that they are sympathetic towards his cause.
"We emphatically reject the DFB being linked to racism."

But the German FA feel they could have done more to protect Mesut Ozil.

Read: https://t.co/G7bZQPqnZg pic.twitter.com/1ugyJ3g7zX

— BBC Sport (@BBCSport) July 23, 2018
Yet, since Ozil put out his own statement, people all over the world have been reacting to the actions of Germany and Ozil.
Many pointed out an apparent pattern in the game.
Is this what ozil is talking about? pic.twitter.com/g4oIOrPSNq

— Apeshit (@BeyonceWorldB4) July 24, 2018
Ozil: 'When we win, I am German. When we lose, I am an immigrant'

Benzema: 'When I score I'm French, when I don't I'm an Arab'

Lukaku: 'When things were going well, I was Lukaku the Belgian striker…when they weren't going well, I was the Belgian striker of Congolese descent' pic.twitter.com/QOb6BNc3om

— Soccer Memes (@SoccerMemes) July 24, 2018
Many were extremely supportive of the decision and want to see Ozil play for a team that supports him.
Cheers for standing up with Mesut!

— Ael Trebla (@AelTrebla) July 24, 2018
It's time @MesutOzil1088 plays for Turkey. #Ozil #Football

— Ronald D Sampson (@RDSampson_25) July 24, 2018
racial profiling and tribal segregation are features of a weak mind.Always remeber that #ozil #GermanyMustRespectToOEzil

— alex kim (@alex_ke_) July 24, 2018
👏🏻👏🏻👏🏻 @MesutOzil1088 so much respect for you! What an empowering article raising important issues.

— Becky 🐝 (@becky30121992) July 24, 2018
Unfortunately, this is not the first time racism has been used to garner fear in players after a loss of a game. The Swedish footballer Jimmy Durmaz, was sent death threats and hate mail after a loss to Germany.
The player, who has Syrian roots, was blamed for his performance during the game and was met with life-threatening reactions from football fans.
Football fans have always been known to be passionate about the game and major matches. However, perhaps Ozil's actions in light of this racism should be taken as a sign that racism and extreme hate will no longer be acceptable in the realm of sports.
It's bad enough we all have to live in a world that racism still exists, and even worse that it has deep-rooted itself so deeply in a game loved by so many.
What do you think of Ozil's decision? Do you think it was the right thing to do? Let us know in the comments below! Love you.
---
Cover photo source: Twitter/Sky Sports