Sania Mirza, our nations first lady (in the sports world), is pretty much the cutest pregnant woman in the world, right now.
Adorable.
Sania has been flaunting that baby bump like it's nobody's business and is giving mommy to be's everywhere absolute goals.
And now, in her latest baby update, she's taking her little one to the court.
In the latest of her Instagram posts, Sania just posted a video of her playing some light tennis and people are absolutely loving it.
YAS.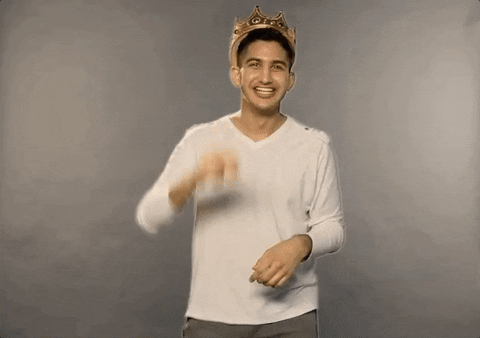 Not only is Sania pretty much the cutest pregnant woman alive, she is pretty the best at owning her new baby body as well. It's not always the case that pregnant women in Pakistan or anywhere in the subcontinent for that matter show off their pregnant bellies.
Which is why it's great to see that Sania is so willingly making her own pregnant lifestyle known to the public, and people absolutely LOVE IT.
However, because she is with child, it's no surprise that plenty of Sania's followers were not happy with the athlete, criticizing her for playing while pregnant.
However, given that Sania is a professional athlete, it is likely that a little bit of exercise could be allowed by her own physician. The human body is very complicated and everyone has their own threshold of what their body is capable of.
Either way, we think Sania is a complete badass and we cannot wait to see how the little one carries on its parent's footsteps.
What did you think of the video? Of Sania? Let us know in the comments below! Love you.
---
Cover photo source: @MirzaSanirar Via Instagram