Remember those Bollywood films where a Pakistani fell in love with an Indian, and the both eloped to a faraway land and lived happily ever after? Yes, there must have come a bunch of movies to your mind because this "forbidden love"  between people from India and Pakistan has always been a hot topic since forever. This fantasy has been brought to life by many real-life romances, the latest one being that of Sania Mirza and Shoaib Akhtar and we love them.
Well, there were rumors that a new India-Pakistan cross border couple was happening and things took an interesting turn
A few days ago, rumors started to surface all over the internet that our homeboy Fakhar Zaman was dating a Bollywood hottie. Fakhar Zaman has been in the news A LOT recently, after becoming the first Pakistani cricketer to bag a double century, news started going around that he was on his way to bagging a Bollywood actress's heart.
Hearts were going to be broken and questions were asked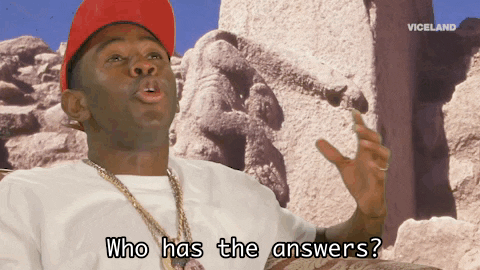 An Indian website came up with the news that Fakhar Zaman was dating Zareen Khan and the two were knee deep in love. 
Yes, you heard that right. Zareen Khan, the Character Dheela dancer, was allegedly dating Fakhar Zaman and was possibly going to become our bhabi.
Here is the tweet which started all the ruckus.
सानिया के बाद बॉलीवुड की ये खूबसूरत अ भिनेत्री भी इस पाक क्रिकेटर पर है फिदा https://t.co/sdNF2g1HEH @news1_india @zareen_khan @BollywoodHonk

— News1India (@news1_india) October 4, 2018
The tweet is in Hindi so you might have a hard time making sense out of Google's amazing translation so imma do that for you.
Thank God for Star Plus and Ekta Kapoor, we can figure it out better than the internet.
So the tweet reads:
"After Sania Mirza, this beautiful actress (Zareen Khan) has been floored by this cricketer (Fakhar Zaman)"
Zahir hai, people were shocked, confused, and surprised at this alleged reveal
Bichara fakhar Zaman b Gia
Unko B Lat lag gai Ishq K Fakhar Ko Asia Cup me Ball K jaga b Zareen Nazar aa rahe the Es ley wo Ball ko zor se shart nhe laga raha tha @FakharZamanLive @zareen_khan #PAKvAUS #PAKvsAUS #APLT20 pic.twitter.com/87BWsKB3oO

— T20Emirates #AbuDhabiT20 #APLT20 (@T20Emirates) October 8, 2018
Pakistanis continuously blamed this rumored relationship to be a reason why Fakhar was coming real slow in his cricket lately.
Isi liye hmara lrka achi performance nai de paya😂 ab jab dhood liye ga to form mein aye ga wapis😂😂😂😂

— Gohar's (@tumharagharwala) October 7, 2018
And then there were comments like this..
@zareen_khan is this Surgical strike ??? Na kar yaaar 🤭….

— Arslan Lodhi (@ArslanKLodhi) October 7, 2018
Matlab, ab banda kya bole? 
Hahaha…… agr @zareen_khan @FakharZamanLive k saath date kar rahi hai to mujhe zehr de do

— Danyal Zafar (@iamdanyallove) October 7, 2018
After the internet had just started going cray-cray over this news, Zareen Khan decided to ruin the party by calling it all BS
Bullshit ! https://t.co/pIYj4Vu04L

— Zareen Khan (@zareen_khan) October 4, 2018
Lo gee, baat khatam.
In just one word, Zareen thrashed everyone's hopes and dreams and probably, Fakhar's as well.
Well, seems like Zareen Khan just shut everyone up. The entire situation boils down to unethical and irresponsible journalism where a media house used two popular names just to bag some attention off of the internet for some bucks. Time and again we hear such news surface and Zareen's response is not even remotely vague to raise any further questions.