The General Elections 2018 episode has now finally come to an end and Pakistanis are all set to welcome Imran Khan.
People have to say many things about it. And like everybody else, Reham Khan also has her opinion to offer.
We all know that Reham Khan has recently been in the news for her book and we have talked about it earlier too. Moreover, she had some shocking claims about IK and we are sure you have heard about those as well.
And now, Reham's back at it.
In an interview with an Indian news channel, Reham Khan made her feelings PRETTY clear about Khan's imminent win.
She said that she wasn't shocked by the result. In fact, she was shocked that people were shocked.
Reham also claimed that many people are disappointed by the result as well. 
Of course, she also commented on the dhandli aspect of things.
She seemed kinda not happy about how people weren't paying attention to her analyses.
Reham Khan also thought the election was dirty – in fact, she didn't think it would get this dirty.
She also analyzed Imran Khan's body language. And passed comments about his integrity.
Basically, she says she saw it coming, but she thinks the way it all happened was unexpected.
And she basically said that hum dark ages main aagaye hain.
Woah.
Reham also gave detailed explanations of what she meant. She touched upon other topics too. It's close to a 20-minute interview. You can watch it here. 
It's…a lot.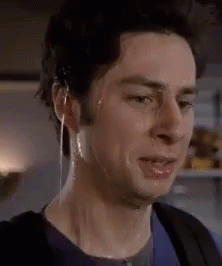 And this is how the people are reacting
Disgruntled ex wife.

— rishi singh (@CloudmeRishi) July 25, 2018
People aren't happy with what she's saying so they're getting a bit personal
Pagal aurat jhutti

— Anam (@Anam86392310) July 25, 2018
Log phir bhi Khan ke support main hain
No body really care about you . All your negative 👎🏽 propaganda against IK was just waste of your time . He will be next prime minister . Remember my words . Few more hours to go .

— Amar Mahmood (@amarmahmoods) July 25, 2018
Sab ghussa nikaal rahe hain
Please don't bother yourself
We (Pakistani) don't need you…

— Nina (@NiNi833) July 25, 2018
Dekhein
Today is mourning day for Reham Khan, so I advice her stay home and get some deep sleep as after today u will not be able to sleep rest of ur life. 😂 😂

— hamad haider Rizvi (@RizhamiHamad) July 25, 2018
Yikes…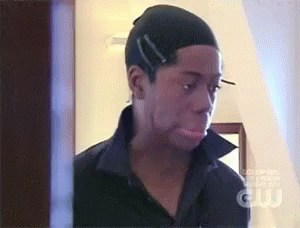 Let us know what you think about the whole issue.
---
Cover image via floridamorningpost.co