In an unofficial consensus claimed by, well, everyone at this point, the future is looking bright for PTI.
Imran Khan just gave a live speech outlining his plans for 'Naya Pakistan,' should he be officially elected as Prime Minister.
That's one cute pic of soon to be PM of Pakistan ❤️❤️❤️❤️❤️❤️ #WelcomeKingKhan #PrimeMinisterImrankhan #IKislove pic.twitter.com/XDsEYwTObl

— PTI Voter (@HSanniya) July 26, 2018
And suffice to say, everyone is pretty happy about it.
"Prime Minister Imran Khan"

Haye. The sound of it. ❤

— Shaggy (@ShaguftaAbbass) July 26, 2018
The speech covered everything from women's rights, and human development to foreign policy and even Kashmir. Everything Imran said covered all the basics of a promising new government. And as a result,
The country is in full optimistic mode as citizens all over Pakistan celebrate.
TURN PM HOUSE INTO A CULTURE CENTER PLS @ImranKhanPTI

— Faizan. (@merabichrayaar) July 26, 2018
Imran Khan already has spoken more eloquently in the last five minutes than Nawaz did in the past five years.

— Kamraan (@heavymetalkop) July 26, 2018
Touched every topic a competent leader of a country should. Dawn of New hope.

— Shumail (@Shumyl) July 26, 2018
Already the best Prime Minister in history.

— Sky is Neela (@SkyisNeela) July 26, 2018
On a serious note in KP they
1. Established a functional local gov system
2. Reformed Police
3. Provided functional health cover to 70% of population, mostly poor.
4. Improved female school enrollment

Replicating these alone in rest of Pakistan would be an enormous contribution

— Sky is Neela (@SkyisNeela) July 26, 2018
At this point, the hashtag "#WelcomeKingKhan" is trending on Twitter, and if that's not a royal welcome, not really sure what is.
Still can't believe how Pakistan can find such a gem of a leader. First time i can proudly say this man is our Prime Minister. Imran khan Zindabad. Pakistan payeindabad. 😀#WelcomeKingKhan

— Ali Mumtaz (@AliMumtaz16) July 26, 2018
Atleast we got a PM who isn't using any written script and trying to fake his accent.#WelcomeKingKhan

— aqsa shah (@SydaAqsaGilani) July 26, 2018
What a great speech. BRAVO!! Spoke like a true leader.. 👏🏼👏🏼 #WelcomeKingKhan

— Mohammad Ali (@HashimGardezi1) July 26, 2018
Even known personalities have started speaking in regards to Imran.
#WelcomeKingKhan
Impressive speech.

— Sheikh Rashid Ahmad (@ShkhRasheed) July 26, 2018
Congrat PTI and @ImranKhanPTI on a truly historic victory! The 22 yr old struggle has finally paid off & deservedly. Pakistanis have a lot of expectations from u I really hope u lead from the front! I request all opposing parties& media to accept the result and help rebuild 🇵🇰

— Shahid Afridi (@SAfridiOfficial) July 26, 2018
A special speech from a Great Leader..Very simple, honest and practical..Feeling so proud to be a student of such a Mentor.. Congratulations Skipper @ImranKhanPTI #BehindYouSkipper #NayaPakistan

— Waqar Younis (@waqyounis99) July 26, 2018
PM is on tv, no parchi no dictation. Talking heart to heart with people of his country. #WelcomeKingKhan

— Mustafa Zahid (@Mustafology) July 26, 2018
"I wanted Pakistan to become the country that my leader Quaid-i-Azam Muhammad Ali Jinnah had dreamed of." A big promise Pakistanis would want him to keep – #ImranKhanPrimeMinister #Pakistan #PakistanElections2018 https://t.co/IdBZfNxLIo

— lyse doucet (@bbclysedoucet) July 26, 2018
What a good speech by imran Khan.. forget about the political rivalries,look ahead to solve the problems and best of all…lemme say as expected " jo halqa kaho … khol doonga"

— Kashif Abbasi (@Kashifabbasiary) July 26, 2018
Oh and now, "#PrimeMinisterImranKhan" is even trending…
Oh shit. Can't keep it together. Here come the tears. Eye makeup ruined😭#PrimeMinsterImranKhan

— Saffina Ellahi (@SaffinaEllahi1) July 26, 2018
Hearing this speech really put things in perspective and made me so proud of our country for choosing such a humble being as our Prime Minister. #ImranKhan #PakistanElection #PrimeMinsterImranKhan https://t.co/htEEsRqOf2

— Mariam.Q (@momo_que) July 26, 2018
MY PATRIOTIC SPIRIT IS AT ITS MAX, THANK YOU @ImranKhanPTI #PrimeMinsterImranKhan
May Allah Bless you with more strength, honesty & loyalty w ur country! Im Proud!

— ApRehneHiDein🌸 (@MzRants) July 26, 2018
This is how a Leader Talks!
Feel the Difference #PrimeMinsterImranKhan pic.twitter.com/98DSnfXzWb

— SY (PTI) (@meena_syeda) July 26, 2018
The official results have yet to be announced on PTI's actual victory, however, it seems that people all over Pakistan are taking the close call as a win for the bat.
And though Imran's speech is hopeful, full of change and promising a 'Naya Pakistan,' all we can do is stay positive and hope Imran works towards everything that he just promised.
Until then, all we can do is wait.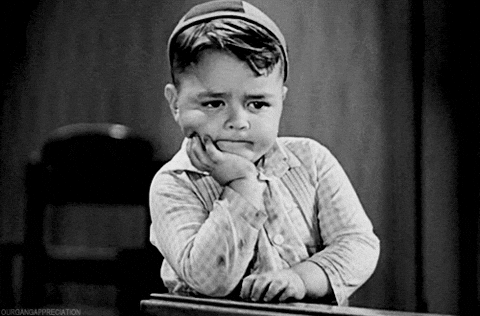 Have you seen the speech? If not,
Watch the whole thing here!
What did you think of the speech? Of Imran's campaign? Let us know what you think in the comments below! Love you.
---
Cover photo source: @JeremyMcLellan / Twitter