William and Kate are coming!!!
Since we've had our eyes and heads spinning around the events going on at British grounds for the love of cricket, we've got some unbelievably thrilling news straight from the British royal family.
Turns out, the Duke and Duchess of Cambridge are all set to pay Pakistan a visit this autumn
YES! William and Kate are coming to Pakistan!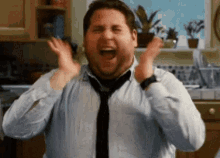 So yeah, the official account from Kensington Palace shared the news on their social media accounts.
In the post, it was mentioned that the visit is scheduled on the request of the Foreign and Commonwealth Office. And that further details will be disclosed later. Furthermore, pictures from previous visits of the queen were attached to the post.
The British royals, who are undoubtedly the most esteemed royal family around the world has been our guest a number of times
Looking back in time, in 1961 and in 1997, her majesty the Queen Elizabeth herself graced us with a visit along with Prince Phillip which was planned and executed with a spectacular reception on our end. They took a tour around the country with overwhelming response from the general public.
Then later, in 1991, Princess Diana of Wales also came to Pakistan and visited multiple sites and also graced the company of Imran Khan and Jemima. During her visit, she also seemed to have visited Shaukat Khanum Hospital.
In 2006, Prince Charles – the father of Prince William – had visited Pakistan with his wife Camilla Parker Bowles, as well
So keeping the level of enthusiasm intact, obviously, people on Twitter went on a frenzy to invite the royals with open arms.
The news seems to have stimulated a new wave of excitement in Pakistanis
👑 The Queen in Pakistan 🙂 Now The Duke and Duchess of Cambridge will go on visit to Pakistan 😘 Wooww! 👋👋👋👋 Yupííííííí 😍 pic.twitter.com/1uJCQKOyVX

— KIRTY DWH (@kirty_dwh) June 29, 2019
This is so great! ❤❤❤❤

— The Cambridges (@loveforcambridg) June 29, 2019
Pakistan welcomes you Will and Kate, we can't wait❤ lots of love from Pakistan🇵🇰

— ماحین بٹ (@maheenb78) June 29, 2019
Yeah, well… some people are a little too excited
I.CANT.WAIT 😭💗 pic.twitter.com/XPwZ6xGzZV

— 𝐝𝐚𝐫𝐥𝐢𝐧𝐠.🦋 (@acupofanna) June 29, 2019
Then some wanted to remind the Duke of Cambridge that his mother was great friends with our current PM
William just to let you know your mother loved this country and the current PM and her ex wife were great friends with your mother.
Respect for Lady diana
Welcome to Pakistan 🇵🇰

— PakistanFirst (@AbdullaTunio) June 29, 2019
Pakistan and Princess Diana had/ will always have close links. I am sure they will visit the Shaukat Khanam Cancer hospital that the Duke`s mother visited.. @ImranKhanPTI will have alot of great memories to share with the Duke and Duchess of Cambridge..

— Sally Jesset (@SallySweetly89) June 29, 2019
And even pictures of Princess Diana were shared alongside PM Imran Khan
You are welcome to #NayaPakistan pic.twitter.com/0BeGO0nQFd

— High Power Commission (@jawadjaffrey) June 30, 2019
Which was followed by more love pouring in from the Pakistanis
This is amazing. Would love to be in Pakistan when they visit!!

— Saima (@DaLondonGirl) June 29, 2019
Delighted you'll both be visiting Pakistan! You're much loved and admired by Pakistanis. Such great news! 🇵🇰 🇬🇧

— Miss Mindset (@dr_mindset) June 29, 2019
I can't wait. They are the real deal. Future king and consort and behaves like in a regal manner.

— Sennie (@MariadeLaaa) June 29, 2019
Welcome to the Land of pure

— Seeme (@SeemeGRaja74) June 30, 2019
There are some people who aren't too enthusiastic about the visit and chose to point out the negative traits pertaining to the visit but… oh well. I sure as hell can't wait to have royals visit us. I hope and pray we succeed in dodging the possible precarious situations during the time. Fingers crossed!
Share your thoughts about William and Kate's visit to Pakistan in the comments down below.
---
Cover image via: aol.com